A MONK Bretton man has been jailed for the murder of his wife.
Darren Youel, 54, was sentenced at Sheffield Crown Court on Friday for the killing of Julie Youel at the family's home in May.
Prosecutor, Mark McCone said Julie suffered 13 stab wounds in the incident in which Youel subsequently turned the knife on himself before calling emergency services and telling the operator that he had stabbed his wife and himself.
Paramedics tried in vain to revive Mrs Youel but she was pronounced dead at the scene.
Her husband was taken to hospital with serious injuries and was arrested on suspcion of murder.
At an earlier hearing, Yoeul pleaded guilty to murder, and has now been sentenced to life imprisonment, with a minimum term of 12-and-a-half-years.
Youel told police verbal abuse was a regular occurence in his marriage and he had mistakenly drank too much.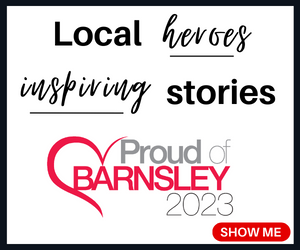 The court heard that Darren and Julie would argue after they had been drinking and things escalated during the Covid-19 lockdown.
Judge Jeremy Richardson said Julie sustained massive blood loss and endured a collapsed lung.
He added: "She would have been - for a short while - aware of the brutality of the attack.
"She would have suffered for a relatively short while before she succumbed."
In the court room, the judge said to Youel: "I have little doubt that you once loved your wife. But arguments erupted. Each said nasty things about the other and you descended into a vortext of destruction which ended in the murder of your wife."
Detective Chief Inspector Jade Brice added: "This has been an incredibly tragic and upsetting case for Julie's loved ones, and my thoughts are with them today."
"Due to Youel's actions that evening, a family lost their mother and now, their father too, as he begins a significant prison term."
She added: "At the request of Julie's loved ones, I would once more ask that their privacy is respected as they grieve their loss and come to terms with the conclusion of our investigation and the judicial process."
Youel had no previous convictions and it is understood that violence was not a frequent occurance for him.