A JOINT investigation into suspected arson is underway after youths reportedly set alight a huge chunk of land at a cherished nature reserve.
Rabbit Ings Country Park, based on Lund Hill Lane in Royston, is a 64-hectare site located on the former colliery yard and spoil heap of the Monckton Colliery which closed in 1989.
It's home to an array of wildlife - including protected newts, snakes and herons - but this week it was torched, causing untold damage and devastation.
Images circulated on social media of the site being set alight - just weeks after South Yorkshire Fire and Rescue were forced to declare a 'major incident' due to the sheer number of fires being started on the hottest day of the year.
Shocking images show the damage caused by the blaze, with a reported 200 square metres of the site being torched.
In a joint statement, Barnsley Council, the fire service and the police, told the Chronicle: "South Yorkshire Fire and Rescue attended Rabbit Ings on Monday August 1 and found that 200 metres of grassland was on fire.
"It is thought to have been started deliberately, and an investigation is underway.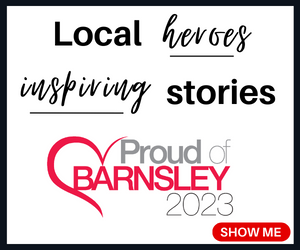 "We're joining forces to make sure people understand the dangers of starting deliberate fires.
"This includes pooling resources to educate the community, putting measures in place to tackle antisocial behaviour and identifying those responsible for starting fires.
"We want people to be proud of their local environment and protect our borough for future generations.
"If you have any information about people starting fires in your area, you can call Firestoppers anonymously on 0800 169 5558. "You can find more information on the South Yorkshire Fire and Rescue website at http://www.syfire.gov.uk/safety-advice/latest-safety-campaigns/firestoppers/."
Since Sunday evening there has been at least eight blazes reported to the fire service in Barnsley, seven of which were started deliberately.
Four of those deliberate blazes involved grassland - a reoccurring theme in the town which already sees its fire service overstretched.
Figures from South Yorkshire Fire and Rescue show that deliberate fires in the town have more than doubled in the last six months.
Data for secondary fires - which are those involving something that has no insurable value such as sheds, fences, bins, grass and shrubs - shows in June 145 incidents occurred, compared to just 66 in January, an almost 120 per cent increase.
A spokesperson from South Yorkshire Fire and Rescue told the Chronicle: "Unfortunately, it is very common for fire services to see a spike in small and deliberate fires during the summer months when the weather is warmer and grass is tinder dry.
"Our advice to people is to please ensure they are extra careful with barbecues during spells of hot weather - especially if you are using disposable ones out and about.
"Finally, we'd like to ask that people help us in the fight against arson and deliberate fire-setting."