CALLS from the owner of the town's oldest in-use building were not met last month as he held a meeting to discuss its future - without MP Dan Jarvis and council leader Sir Steve Houghton.
The Mill of the Black Monks now operates as a restaurant but was built to house the Cluniac monks in roughly 1150AD, to service the adjacent Monk Bretton Priory.
Owner and architect, Malcolm Lister, hosted the meeting last week in which leader of the opposition to the council Coun Hannah Kitching and Coun Chris Wray attended.
He has been campaigning for the mill to gain the prestigious Grade II* status due to its historic significance, and has also restarted a campaign to reunite the building with Monk Bretton Priory through a Cluniac tourism trail.
Malcolm also held a public meeting last July to discuss his views and plans with residents who are interested in the schemes.
The Chronicle revealed last month plans to boost tourism at an historic site in Barnsley believed to be one of the best-preserved examples of Cluniac architecture in Europe will result in a bid for UNESCO-approved status being launched.
The Grade I-listed Monk Bretton Priory, off Grange Lane, is currently in the custodianship of English Heritage but owned by Barnsley Council.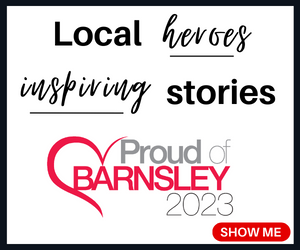 However, long-mooted plans to create a Cluniac-inspired trail could now be fast-tracked.
Malcolm said: "It's scandalous that for all our experience or commitment we're meeting again because Steve Houghton and Dan Jarvis refuse to meet us.
"It's disappointing that whilst I didn't know of it until seeing it in the Chronicle, the open forum to discuss 'the friends of the priory' initiative with UNESCO on June 30 was cancelled.
"For even though I wasn't told that the UNESCO delegates weren't shown the Mill, I intended expressing my support."
Malcolm is pushing for a meeting with Barnsley Central MP Dan Jarvis and leader of the council Sir Steve Houghton - who have yet to attend one of his sessions - to discuss the ways to help the mill after he says the council has blocked his proposals in the past.
Coun Chris Wray, of the Dodworth ward, was in attendance and said: "The meeting was productive and very interesting, it is a shame to see such detailed plans - ones seemingly close to fruition at the time - scuppered.
"This is particularly true when the building is a very old part of Barnsley history, currently a popular venue that could have been made even better, and one that would further increase the cultural value within the town.
"I can only urge the council - and anybody beyond the council - to work with the group and make the Mill of the Black Monks something even better than it already is, and a cultural gem of the borough."