A ROYSTON woman is appealing for drivers to 'keep to the law' after her teenage daughter was nearly hit by a lorry at speed whilst riding her horse.
Grace Crofts, 15, was riding her horse along Windhill Lane at 4.15pm on Sunday when she was almost knocked off by a HGV.
Her mum, 42-year-old Zoe Jarosiewicz, shared shocking CCTV footage online which showed the near-disastrous accident - and is now calling on other drivers to be safe when passing horses.
She told the Chronicle: "Grace has been riding for years.
"She's shaken up by the incident and she's got a muscular injury to her leg - but fortunately not broken bones.
"The horse is still alive but we're just so lucky she's so calm.
"There's a law out there for a reason.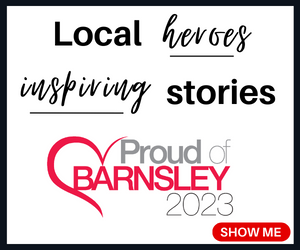 "If he'd have just slowed down a bit it wouldn't have happened.
"The noise of the lorry spooked her - it's the fact he didn't just stop and he carried on driving."
South Yorkshire Police declined to comment when contacted by the Chronicle.