PLANS to build a new £25m school - which will house up to 900 students - was approved despite serious concerns raised by councillors.
Trinity Academy St Edward's will move from its temporary home on Eastgate in the town centre to Broadway, Kingstone.
According to a report, it will open in September 2024 and have 90 staff, catering for youngsters aged between 11 and 16.
The proposed school - which has faced considerable delays since the plan was revealed two years ago - consists of a main, rectangular, multi-storey teaching block with an adjacent square sports hall, and a 140-space car park.
Access would be from Keresforth Close which is directly accessed from the A6133 Broadway via a signalled junction, despite local councillors raising concerns over the road's ability to deal with more traffic.
The report said: "The site is allocated for mixed use in the local plan comprising of residential use and greenspace with an indicative residential yield of 150 dwellings.
"The proposal therefore represents a departure from the local plan in relation to the site specific allocation policy.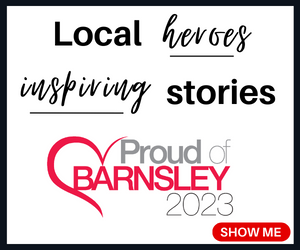 "However, the need to provide additional secondary school places across the central planning area is considered to attract substantial weight, particularly in the context of the urgent need for additional places and the lack of alternative sites being available."
The application was described as 'pressing and urgent' due to the lack of school places in Barnsley, as well as Eastgate not being 'a great site'.
The main concerns were put forward by Coun Peter Fielding, who represents the Dodworth ward.
He said: "We certainly welcome the additional school places, but I've expressed my concerns of the potential impact on the highway.
"I'm a bit surprised there's very little covering the objection but I suspect there's a little bit of consultation fatigue.
"We've been told that this was the only suitable site, but we've never seen the report.
"This location is two to 300 yards away from the biggest in Barnsley, Horizon.
"I dispute it will serve the community."
Coun Fielding also raised his concerns about the drop-off points, stating the provision was 'totally unrealistic'.
"The waiting times would be much longer than three minutes," he said.
"Where are the other 120 parents going to wait?
"They'll be queuing onto Broadway and in front of the fire station.
"Then parents will look to park elsewhere."
The meeting was then told the surrounding roads will be supported by TROs - prompting Coun Phil Lofts to claim parents will not 'take any notice' of the rules.
He added: "I anticipate that Broadway will be gridlocked.
"I hear the calculations from highway, but I see the facts on the ground.
"The roads can't take anymore.
"Drivers will not take any notice of yellow lines and drop-off times."
Despite concerns, planning permission was granted.