A FORMER Barnsley footballer turned police officer made his debut for the national force team this month.
Tommy Wright, who played for the Reds between 2005 and 2007, now serves as a Leicestershire police officer.
On November 2 at Luton Town Football Club, he helped secure the UK Police Football Association a 2-1 victory against the Republic of Ireland.
When a new Leicestershire Police men's football team started in the summer of 2021, PC Wright jumped at the chance to represent the force in a sport he had previously spent nearly two decades being a part of.
He said: "A special mention must go to Sergeant James Thomas for setting up the side and also to the players who have already won five trophies.
"I was made captain of the team this season which fills me with so much pride - leading such a successful side and great group of men."
After playing for the force squad for a year, the 38-year-old was selected to the play for the national team.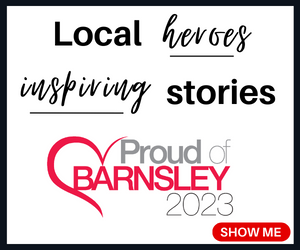 "To be selected to represent the GB side was a first for me and a great experience to play alongside officers from England, Wales, Scotland and Northern Ireland," he added.
"I have previously played in two friendlies for the England police team and the target now is to be selected in the squad for the European Championships next year which are being held in England."