BARNSLEY Council leader Sir Steve Houghton has rubbished claims that the town has one of the worst high street occupancy rates in the country - stating the town centre is 'thriving' and many more well-known brands are on their way to the borough.
In a recent report by Property Inspect, it was claimed that the average UK high street has 6.5 empty shops per every 100,000.
However in Barnsley this figure stood well above the national average at 9.83.
It's a position in the yearly ranking that the town has held for the past two years.
It's the eighth highest on the list, though just a year ago it was placed in third.
Since the Glass Works' opening and the end to Covid restrictions, Barnsley's footfall has been on the rise but a number of shops - including M and S and Sports Direct - have left their base to move to a newer facility.
Warrick Swift from Property Inspect said: "We know the cost-of-living crisis is having a detrimental effect on all of us - and the retail industry is no different.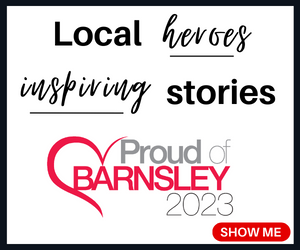 "Many units are being put onto sites like Zoopla and RightMove as retailers are struggling to afford to light and heat their shops, which is leaving many cities like ghost towns.
"Supporting businesses and visiting the high streets is now more important than ever, and this data just highlights the sheer strain our high street shops are under in our current climate.
"Visiting local businesses in person and reducing online shopping orders can help support small and local businesses and hopefully allow more cities to have a resurgence of high street shops."
However, council leader Sir Steve Houghton has claimed the research is nothing but an 'inaccurate desktop exercise that is false and doesn't use a recognised methodology'.
He added: "We measure vacant properties using industry-standard Springboard data, regardless of population size or other non-standard proxy measures.
"The Springboard data shows an entirely different story.
"Barnsley town centre is busy and thriving.
"Footfall has risen 30.2 per cent over the past three months, compared to the same period in 2019.
"Our reputation as a retail and leisure destination continues to grow, outperforming comparable towns and cities.
"The Glass Works is 83 per cent occupied, which will increase to 89 per cent by the end of the year, as many more brands are interested in coming to Barnsley."
Figures also show that more than half a million people visited the town last month - and Sir Steve is encouraging others to do the same.
"October 2022 data shows the number of true vacant properties in Barnsley town centre as 15 per cent - an improvement on 15.6 per cent in October 2021," he added.
"This is just below the North East and Yorkshire average of 13.5 per cent.
"It's also important to consider our town centre footfall, which shows that people are choosing to visit Barnsley.
"Last month we had over 500,000 visitors to the town centre and visitor numbers have recovered brilliantly after the pandemic.
"We've transformed Barnsley town centre over the last ten years, creating new employment, and driving economic growth. "We've/ also invested £5 million into our six Principal Towns and ten Local Centres to help them thrive, and we're continuing to make significant investments and attract other funding into our local high streets across the borough.
"If you haven't visited Barnsley's high streets in a while, I encourage you to come and experience what we have to offer."