A BARNSLEY carer support charity described as a 'lifeline' by those who use it has been gifted cash to help with their lifesaving volunteering drive.
Beacon South Yorkshire is a free service which offers carers essential respite from their daily challenges.
Amid continued strain on public services, the number of carers accessing Beacon South Yorkshire's support has grown sharply over the last two years, meaning the recruitment of new volunteers is an ongoing priority.
Support worker manager Kerry Lawton said: "Beacon South Yorkshire is a place where carers can come and just forget the outside world.
"It's their place, their hour, their coffee morning and their time to relax.
"There are carers out there that don't even realise they're carers.
"It's important that they recognise they're not alone, that there is support for them."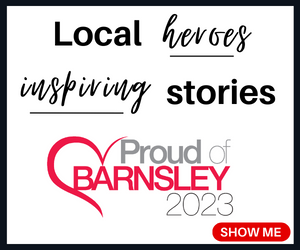 To support the service's volunteering drive, local merchandise company Go Promotional, has donated £5,000 worth of branded pens, clothes and blankets.
Jessica Bane Thompson, the firm's director of operations, told the Chronicle: "At the heart of our company culture is contribution.
"Every year, we do what we can to support those hidden local organisations that are doing life-changing work.
"Last week, new research by the University of Sheffield suggests that 12,000 people in the UK become unpaid carers every day, with an estimated 570,000 unpaid carers in Yorkshire and the Humber alone. Carer support charities like Beacon bring light to people in dark times, and we're honoured to support their remarkable work."
The charity has been described as life saving by those who use it.
Linda Green, a carer from Barnsley, said she would have taken her own life if it wasn't for the charity.
"I wouldn't be here - end of," she said.
"I think I would've committed suicide long ago.
"I wasn't coping at all.
"I had all my tablets in a pile and I was going to take them all.
"Then I came to Beacon, and now, all my tablets are in their boxes where they should be."
Equally grateful for the support he received, Peter Deakin, also a carer from Barnsley, said: "Beacon saved my life.
"I'm not sure I'd be here if it wasn't for Beacon.
"What I had to deal with was a lot of hard work and not something I was doing very well at, so to find Beacon and spend so much time with people who completely and totally understand made all the difference."
Beacon are now hoping to recruit a number of volunteers to help them next year.
Lynda McDermott, funding and service manager, said: "We work with empathy not sympathy.
"A total of 95 per cent of our volunteers were, at one point in their life, beneficiaries of Beacon South Yorkshire's support, so they're highly empathetic.
"Having achieved the development goals they set themselves while with us, they wished to give something back to their community.
"We're the only organisation in the community that does what we do, and without volunteers, we couldn't run the service."