RESIDENTS whose homes border a notorious speeding hotspot have accused Barnsley Council of not listening to their concerns - after a seventh serious crash in as many years saw a car narrowly avoid a house.
Burton Road, between Cudworth and Monk Bretton, has long been put forward for anti-speeding measures by residents on West Green Avenue - which runs alongside the main road - due to motorists allegedly exceeding its 30mph limit.
A crash - involving a Renault Clio - occurred in the early hours of Monday morning, prompting fresh calls for action to be taken and 200-plus residents to sign a petition this week calling for average speed cameras to be installed.
David Price, who has lived on West Green Avenue for more than a decade, was awoken by the collision as the car came to rest in his garden.
The 66-year-old told the Chronicle: "Quite clearly something needs to be done on Burton Road as it's happened so often over the years.
"Residents on West Green Avenue are living in fear and we've even paid for concrete bollards to be installed for a little more protection, but mine were ruined in the latest crash.
"They've done their job as they've ultimately protected my house, but the garden is ruined.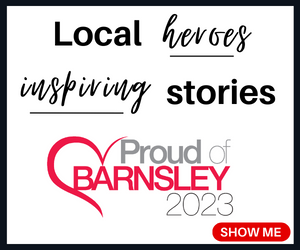 "I cannot believe the house wasn't hit - it's a miracle nobody in the car was injured or properties weren't damaged.
"We've told the council, time and time again, about the danger on Burton Road but we were fobbed off before and we'll no doubt be fobbed off again.
"The auditors previously said there was nothing wrong with it but anyone who lives here know that its 30mph limit is regularly ignored - some cars travel at double that and something has to be done to slow them down."
The audit - by road safety firm AECOM - assessed historic speed data collated from Burton Road and a traffic survey carried out in 2017 following pressure from Coun Charlie Wraith.
Westbound, the average was 34.9mph, the daily average maximum was 55.8mph and the highest recorded was 70.2mph.
Preventative measures were discussed, including chicanes, bollards, a barrier and speed bumps but the AECOM report concluded that none were appropriate.
The report said: "The collisions we have witnessed on Burton Road are down to reckless driving, whether it's alcohol or drug-related, and could have happened anywhere.
"It's incredibly unfortunate several have been in the same location.
"A crash barrier would go against all codes of practice as they are designed to contain the vehicle.
"That would mean it would stay on Burton Road and possibly head into oncoming traffic, potentially resulting in multiple fatalities.
"Evidence shows that collisions on the road are attributed to driver error and they're not down a road safety-related issue.
"No remedial measures are needed."
However, the petition - started by resident Megan Batty - says cameras are the last hope.
She added: "In the last four years of living adjacent to Burton Road, we have experienced numerous traffic road incidents including one fatality and damage to residents' properties and vehicles.
"We would like the council to install average speed cameras from 249 Burton Road to Cudworth Fire Station which is located at the end of Burton Road.
"Average speed cameras have had a significant effect on other roads that have had similar road traffic accidents."
Coun James Higginbottom, cabinet spokesperson for environment and highways, said: "We take concerns regarding road safety extremely seriously and will be exploring options to improve road safety along Burton Road.
"Our highways engineers will be collecting data on traffic speed and volumes in the run-up to Christmas.
"This will help inform future road safety projects and help us shape options for Burton Road.
"We will continue to work closely with residents, local councillors and South Yorkshire Police over the coming weeks to review proposals to improve Burton Road following the recent collisions."