FED-UP residents are sending complaints to the council in a bid to have Broomhill Park's gates locked overnight to prevent people from using it as a 'dump-it site'.
Don Keating, 75, visited the park, on Pontefract Road, on Monday and was 'disgusted' with the amount of litter that had been dumped.
"I hadn't been to the park in three weeks because I'd been on holiday," Don told the Chronicle.
"It was an absolute disgrace - it was like a bomb had hit it.
"I ended up dragging a mattress out of the undergrowth, a smashed up UPVC door, five-gallon containers and a fly-tip of up to 20 black bags of discarded household items, builders rubble and garden refuse.
"On top of that, I picked 14 bags of abandoned miscellaneous litter left by the morons who use the car park as a picnic area."
Don now wants Barnsley Council to lock the park gates overnight to stop this from happening.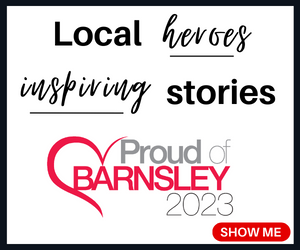 "There's a good barrier in-situ, a chain and a padlock, so why not use them rather than relying on volunteers to clean up their mess?
"This isn't the first time this has happened."
Coun James Higginbottom, cabinet spokesperson for environment and transportation, said: "In terms of the specific issues at Broomhill car park, by copy of this, I am raising your concerns with the Service Manager for Neighbourhood Services, for his attention and action.
"I am also copying to the three Darfield councillors, as Broomhill comes under the Darfield ward, for their information.
"We are in the process of developing a litter and environmental crime strategy, co-produced with community groups and volunteers, to drive forwards the work we are doing to make Barnsley the cleaner, greener and safer place that our residents can be proud to call home."