AN inspirational Barnsley couple met with families of children with disabilities in the capital this month.
Paul Atwal Brice, 44, and his 38-year-old husband Michael, are parents to two sets of identical twins - 16-year-old Levi and Lucas, and five-year-old Lance and Lotan.
The younger set of twins were diagnosed with severe autism, life-threatening epilepsy and learning difficulties - both are non-verbal.
The couple acted as ambassadors for national charity AFK as they helped fund them specialist tandems, costing £10,000 each almost a decade ago.
Paul said: "Like any parents, we want our boys to have as normal life as possible, and the tandems meant that they could experience going out on a bike ride almost like any other child.
"Since then, AFK have also helped us with specialised car seats which keep them safe if they have a seizure while in the car.
"We're extremely grateful for the help offered by AFK and do all we can to raise awareness - sending other families their way and attending events."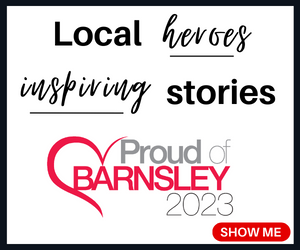 AFK is a national charity which provides specialist mobility equipment not available on the NHS to disabled children and young people up to their 25th birthday across the UK.
Paul added: "'We have quite a profile locally, and we're happy to use it to help and inform others.
"When Levi and Lucas were diagnosed, social media was in its infancy and it we felt quite isolated - it was difficult to find information and be put in touch with families with similar experiences.
"Now, it's much easier, and we like to share as much advice as we can."