AN uninsured Barnsley driver who left a pensioner for dead after hitting him has been jailed for more than six years.
Kyle Charlesworth, 28, from Furlong Road in Goldthorpe, was uninsured and driving without a licence when he was behind the wheel of a Seat Ibiza which collided with a pedestrian in Leeds on October 4, 2021.
Just moments earlier, he had driven off after failing to stop for West Yorkshire Police officers.
He was travelling at more than twice the speed limit and driving dangerously, 'taking no account of other road users'.
He hit Paul 'Joseph' Collins, 68, who was found injured and treated by officers and ambulance staff.
He was later pronounced dead at the scene of the collision on East Park Parade in the East End Park area of Leeds.
Charlesworth fled the sequin of the collision, but he was later arrested and charged with causing death by dangerous driving.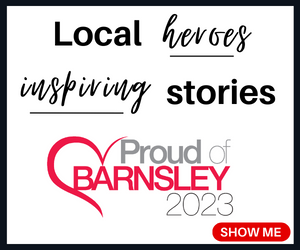 He was also charged with causing death while uninsured and unlicensed.
The 28-year-old appeared at Leeds Crown Court for sentencing last Thursday and, after admitting the charges at an earlier hearing, he was jailed for six years and nine months.
He was also banned from driving for five years which will start when he is released from prison.
The court heard from members of Mr Collins' family who outlined that, prior to his death, they were in the process of reuniting with him after being estranged for a number of years.
However, Charlesworth had taken this opportunity away from them.
The family were thankful that Charlesworth had admitted his guilt.( Speaking after the sentencing, Detective Constable Clare Barran of West Yorkshire Police, said: "Kyle Charlesworth made a conscious decision to drive in the manner that he did on that night and showed no consideration whatsoever for anyone other than himself.
"Mr Collins was struck down having done nothing wrong and lost his life as a result.( "Our sympathies remain with the family of Mr Collins who have suffered the tragedy of losing a loved one in such an avoidable case."
Meanwhile in Barnsley, the number of collisions across the borough is on the rise - prompting the police to hold numerous speeding operations across the town.
More people were injured and killed on Barnsley's roads in 2021 - the latest figures available.
Provisional figures from the Department for Transport suggest there were 483 road casualties in Barnsley in 2021 - a rise from 443 the year before, but fewer than the 556 in 2019.
Fewer people were killed on the area's roads last year - five people died, while nine were killed in 2020.
Meanwhile, 122 serious injuries were recorded - an increase on the year before, when 105 people were badly hurt.