MORE than 100 people - including dozens of children - were homeless in Barnsley on any given night last year, shocking new estimates have revealed.
Shelter, a leading homelessness charity, has used government statistics, Freedom of Information requests and data from the membership charity Homeless Link to work out how many people are without a home in England.
It estimates 104 people were homeless in Barnsley on any given night in 2022 - including 42 children.
This was equivalent to one in every 2,344 people in the area, the charity said.
Around 93 homeless people in Barnsley were in temporary accommodation, while seven were estimated to be sleeping rough.
A further four were said to be 'homeless at home' meaning that they are legally homeless but have not yet been provided with accommodation by the local authority, and may be staying with friends or family.
These figures do not include the various forms of hidden or unofficial homelessness, such as sofa surfing or overcrowded homes.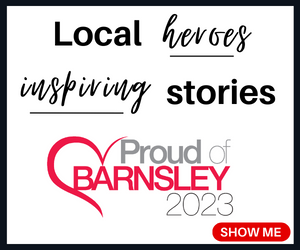 Shelter chief executive Polly Neate said they were expecting a rise in homelessness in 2023.
"A cold doorway or a grotty hostel room is not a home, but this is reality for too many people today," she added.
"Our frontline advisers are working tirelessly to help people who are desperate to escape homelessness - from the parents doing all they can to provide some shred of a normal family life while stuck in an emergency B and B, to the person terrified of another night sleeping rough.
"With private rents and living costs continuing to soar, thousands of people are not just facing a winter of worry, they are at risk of losing the roof over their head."
Across Yorkshire and the Humber, 5,079 people were estimated to be homeless on any given night in 2022 - one in every 1,079 residents in the region.
A government spokesperson said it had given £366m to local authorities this year to help prevent evictions and provide temporary housing.
"Over half a million households have been prevented from becoming homeless since 2018 through the Homelessness Reduction Act," they added.
"We are also providing significant support to help people through these tough times by holding down energy bills and delivering up to £1,350 in direct cash payments to millions of vulnerable households."
As a result of the homelessness crisis, more than a dozen homeless people have died in Barnsley over the past five years.
Shelter has dubbed the situation across the country as 'utterly awful and unacceptable' following the announcement of the statistics.
Every year, the Office for National Statistics collates deaths of homeless people under the age of 75, their location, ages, and cause of death.
The latest estimates from the ONS suggest there were 13 deaths in Barnsley between 2017 and 2021.