A SET of traffic lights in Worsbrough are set to be replaced in a bid to improve safety for pedestrians in the area.
At a cost of £92,000 to the council, a full replacement of the lights at the junction of Park Road and Bank End road is set to be completed by February 9.
Coun Roy Bowser, who represents the wards, said the upgrade will ensure pedestrians are safer crossing the road.
He told the Chronicle: "An all round upgrade will include more efficient and robust LED signal heads as well as new detection on all approaches.
"This should see further benefits for drivers, with reduced delays, particularly at off-peak periods.
"It will not only be more efficient, but hopefully it will make it a safer place for pedestrians.
"I don't think it's a bad junction but I do know it can be difficult to manoeuvre left and right at times."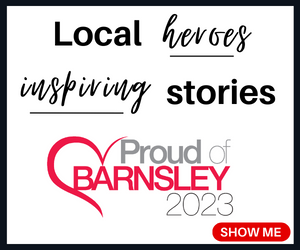 Local resident Sherry Holling hopes the upgrade will be beneficial.
"I welcome this update to the signalling system on this site and see it as money well spent by Barnsley Council.
"As a driver it can be difficult to negotiate both left and right turns approaching from any direction.
"Hopefully this will really help."
Coun John Clarke believes the traffic lights won't help pedestrians.
"Over a number of years residents of Worsbrough have complained at how difficult it is to cross at the location.
"The traffic lights are only on red in each direction for approximately two seconds, older pedestrians and people with a disability find it hard to cross the road.
"Whist we appreciate the upgrade of the traffic lights, it will not alleviate the problems pedestrians have at crossing at this busy crossroads."