PLANS to build three more speculative warehouses in Hoyland have been pushed through by the planning board - despite grave concerns from residents.
At Tuesday's planning meeting, councillors discussed the plans - which were recommended for approval ahead of time - to build three warehouses adjacent to Dearne Valley Parkway.
These plans were approved at the meeting, and 11,485 square metres of space will be used to create the units - including parking and access provision.
The area has seen large scale development in recent years, causing anger among residents and forcing a number of campaign groups to be set up to try and halt further plans.
A number of concerns were raised during the consultation period for this development.
A report said: "The application was advertised by press notice, by site notices and by individual letters.
"Local residents were consulted on initial plans and on amended plans on May 12, July 8 and November 28.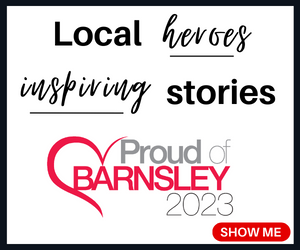 "Five objections were received to the initial proposal of which two were anonymous.
"One objection was received to the July consultation.
"Concerns raised were generic, that more warehouses in the Hoyland/Birdwell area were unwanted and would cause congestion and air pollution.
"A further four representations have been received to the November re-consultation exercise, concerning noise, light pollution, outlook, loss of green space, loss of wildlife and habitats, traffic impacts, poor quality jobs.
"The development would lead to significant investment and new employment opportunities at both the construction and operational stage.
"Enterprising Barnsley fully support the application and development of speculative units that are needed to generate economic growth in the borough."
At the planning meeting, Coun David White who represents the ward, said the plan shows a 'lack of creativity' - and urged councillors on the board to reject the plans.
At the meeting he said: "Hoyland is becoming synonymous with warehousing and the number of speculative warehouses already in Hoyland clearly demonstrates the lack of creativity by the council to attract quality businesses to the area.
"A councillor is a conduit between the council and its residents, and my Rockingham inbox heaves with complaints about workers being shipped into the area on a daily basis, about noise and antisocial behaviour day and night from agency staff in high-vis safety ware.
"About litter, about badly positioned agency staff bus stops in residential areas, and much more.
"The council dangles employment and development as a reason to build on one of the very last pieces of green or brown belt land in Hoyland, an area much used by residents and essential wildlife.
"Sitting in traffic backing up into Hoyland Common and off the M1 does not make economic sense.
"And these three speculative warehouses along with the many other new, but empty warehouses in our area will only serve to grind the road network to a complete halt.
"The writing was on the wall when Amazon announced the closure of its huge warehouse in Doncaster recently, along with the loss of many jobs nationally.
"Warehousing has peaked - yet we build more."