A BIRDWELL business owner who was fined for alleged breaches of waste removal guidelines says he's confused as to why it hasn't been rescinded like it has in other areas across the town.
Late last year, fines of £300 and over were issued to a number of small businesses in the town centre, Wombwell, Birdwell and Hoyland for alleged recycling breaches.
The businesses including dog groomers, hair salons and electrical shops were unsatisfied with the way that enforcement officers from the council issued the fines.
The council told the Chronicle at the time that these fines would be rescinded.
However Tony Swinden, who runs Imagination Hair on Sheffield Road in Birdwell, said he is still being pressured to pay.
He added: "The site is a business and a house all in one.
"The amount of waste I have each week wouldn't even fill a carrier bag.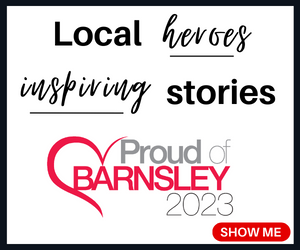 "I've tried to set up a business waste bin and I've managed to sort it.
"But they're still trying to shove the fine through."
Tony admitted his grievance isn't necessarily with the council, but instead the enforcement agency who are still pushing the fine.
"I've been told that if it I'm not careful then it could be a £2,000 fine," he added.
"The enforcement agency are still trying to shove it through, even though they're supposed to have cancelled it.
"I don't want to be the only business in Barnsley to pay it if they've said they're rescinding them."
Coun Caroline Makinson, cabinet spokesperson for public health and communities, said: "We're working with District Enforcement to support us with environmental issues, including littering, dog fouling and duty of care waste offences. They will positive engage with businesses to educate them on their responsibilities.
"Many businesses in Barnsley are following the regulations and taking the time to purchase services to dispose of their waste correctly.
"However, we are seeing some that are not.
"Some businesses have told our officers that they take their waste home and burn it.
"Business waste can be toxic, which is dangerous for residents with health issues. It also causes an increase in the number of reports of smoke we receive.
"In addition, if business waste is disposed of in drains, it can lead to blockages and environmental pollution. It is therefore essential that local businesses take responsibility for their waste and dispose of it in a manner that doesn't harm others.
"Each of these cases are being dealt with on an individual basis, and businesses are given seven days to provide the required documentation which proves they are following the correct waste disposal practice.
"Failing to do this this could result in a fixed penalty being issued."