THE owner of a Barnsley cinema has been shortlisted for an award.
Rob Younger, owner of Parkway Cinema on Eldon Street in the town centre, has been nominated as a UK Cinema Hero in Searchlight Pictures' competition.
The competition, in partnership with the newly-released film - Empire of Light - is currently being screened at Parkway from 35mm film.
Searchlight decided they would like to find a true cinema hero - someone who goes the extra mile to keep community cinema alive.
They got together with the UK Cinema Association to create this competition and invited nominations from across the UK.
Rob told the Chronicle: "As you know, I am the one behind re-opening this cinema back in 2007, following closure by Odeon in 2005 and have kept it open ever since.
"I also opened The Station cinema in Richmond in 2007 and established that as a community cinema - we handed that over to the charitable trust that operates The Station in February last year.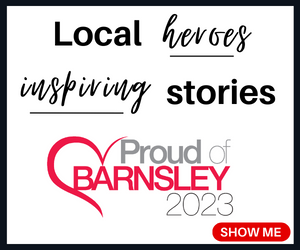 "I understand that many people have nominated me for this award, for which I am both humbled and proud."