A HEADTEACHER has praised his school's remarkable turnaround having turned its fortunes around.
Birdwell Primary received a 'good' rating from Ofsted - just three years after being placed in the education watchdog's 'requires improvement' category.
Headteacher Steve Honeyman, who took over the school last September, said: "I have witnessed first-hand the dedication and passion of everyone within the Birdwell community.
"The school has been on a journey over the past few years and it is a fantastic achievement to be part of the improvements recently.
"Acknowledge has to be shown to HCAT, a local academy trust, who have provided invaluable support along the way and we are looking forward to joining them as a permanent member in the near future.
"We are proud to have instilled a culture of high ambition through a curriculum that is preparing children to make a positive contribution to society they all deserve a world-class education.
"The children at Birdwell are a credit to the school and I am thrilled they are recognised within the report as working with them every day is an absolute pleasure.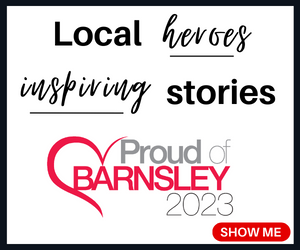 "We are delighted with the findings from the inspectors during our visit before Christmas and the report is a testament to the significant improvements made at our school in recent months."