A MUM who had major surgery to remove a cancerous tumour in an awkward place has thanked doctors and nurses for the care she received.
Lisa Wolff, 52, says she had no idea that the 'agonising' pain she was suffering in her pelvis and lower legs was a rare malignant tumour, called a liposarcoma, which was growing from the fat cells in her pelvis.
The pain, which she put originally down to her sciatic pain, started off as tingling sensations but a year later she booked an appointment at her GP in December 2021, who referred her to Barnsley Hospital's gynaecology department.
An MRI scan revealed the news that she had a large tumour, which had grown to 13cm by 9cm in size.
However, no pathological reason for the tumour's location could be found, so another MRI was ordered, and Lisa was referred to the specialist sarcoma team at Northern General Hospital in Sheffield.
"We'd been looking at gynaecological reasons, so to be told it was sarcoma, a rare form of cancer, was really frightening," said Lisa, from Royston.
"By the summer my life as I knew it had completely stopped due to the pain in my leg and buttocks and all through summer I was in horrible pain.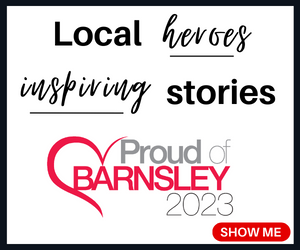 "I was immediately referred to the sarcoma team at Northern General to a very humble specialist surgeon called Ahmed Al-Mukhtar.
"The sarcoma I had was a slow-growing tumour called a well-differentiated liposarcoma - most people don't know about them until they start to press on other tissues or organs, and they're not normally diagnosed or cause any symptoms until they get bigger.
"Dr Al-Mukhtar and the whole sarcoma team have been so amazing including the sarcoma clinical nurses who must have dreaded opening their inbox as I surely was there with more questions which they always answered to relieve my worries."
The five-hour operation to remove Lisa's tumour took place in September, however it wasn't straightforward as a third of the liposarcoma had grown through her sciatic notch, the small hole in either side of the pelvis.
This meant that the tumour had wrapped itself around the nerves that control mobility in the lower leg and foot, with the surgeons having to sever the nerves during the surgery to free the growth.
"The thought and planning that went into that operation was just incredible - I can't express how I felt when they took the tumour out," she added.
"The surgeons were so wonderful and the nurses, health care assistants, tea lady and specialists were second to none. Nothing was overlooked during my stay.
I can't praise them enough - I have no words for what they did for me and my family."