TRIBUTES have poured in for a keen climber who tragically fell to his death whilst scaling a mountain with his friends in Wales.
Jack Carne, 23, from Monk Bretton, died while out climbing 3,200-feet-high Gribin Ridge in Glyderau, Snowdonia, with two of his friends - Matthew Belcher and Branden Smith - last Saturday morning.
The group - who had scaled many mountains together over the last few years - were ascending when a handhold broke away, causing Jack to fall.
The Ogwen Valley Mountain Rescue team didn't recover Jack's body until the following day when they were offered help from a rescue helicopter.
Connor Lindley, one of Jack's childhood friends, has set up a fundraiser for people to donate towards his family and is hoping to reach £15,000.
So far, more than £9,000 has been raised.
"He thought the rock he had grabbed onto was safe, but it dislodged and took him down," Connor told the Chronicle.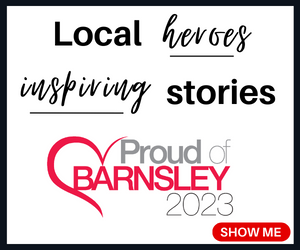 "The rescue team couldn't find his body until the morning after but they did an amazing job.
"Jack was the best kid you could have ever met - he'd do anything for anyone.
"He liked to go to festivals and enjoyed his life.
"He loved physical activities, we were always playing out on our bikes when we were younger.
"He loved his friends, he absolutely loved walking, camping and just generally being with nature.
"Jack was just such a genuine kid, he never hurt anyone and was always there for everyone.
"His dad, Richard, loved him so much - he expected big things from Jack which he would definitely have achieved."
Jack's long-term girlfriend, Annis Birks, added: "Jack was everything you'd want in a boyfriend - he was loyal, he was generous and his soul was so pure.
"Walkers are a different level of amazing - they are courageous, they are thrill seekers, they are gentle and so unbelievably kind.
"Nothing will ever get over losing Jack - he was only 23, he wanted to climb every mountain in the world, he didn't want to die.
"He wanted to live, which he absolutely did, he never sat still, he lived life to the full.
"He was doing something he loved - he died happy."
Rescue teams rushed to the scene, between the Glyder Fawr and Glyder Fach peaks.
They rescued two men on 'steep, loose ground' however due to poor visibility, could not recover Jack until conditions improved.
A statement from the Ogwen Valley team said: "Three young men were ascending the Gribin Ridge when a handhold broke away causing one to fall a considerable distance.
"Sadly, he did not survive his injuries.
"The recovery continued through to Sunday lunchtime with the help of the coastguard rescue helicopter.
"The thoughts of all team members are with the casualty's family and friends at this difficult time."