THE owner of a town centre cinema who was shortlisted for an award last month has been announced the winner.
Rob Younger, from Parkway Cinema on Eldon Street, took the title in the nationwide UK Cinema Heroes competition.
To celebrate the UK release of Empire of Light, Searchlight Pictures partnered with the UK Cinema Association in December to launch a nationwide competition to celebrate the UK's 'cinema heroes' - those who've dedicated their careers to keeping the magic of the big screen alive for communities throughout the country.
Phil Clapp, chief executive of the UKCA, said: "I know I speak for all association members when I offer my sincere congratulations to Rob Younger, whose nomination received widespread support from an incredible number of his customers and industry colleagues.
"Rob's commitment to the industry, and to the communities he's served, is second to none and he is a more than worthy winner."
Rob added: "I am absolutely delighted and honoured to discover that I have been selected as the UK Cinema Hero.
"I am genuinely surprised, especially after seeing all of those nominated in the top ten list.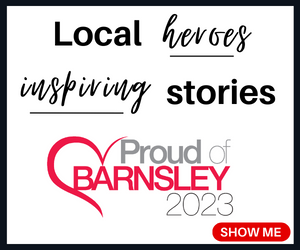 "This is my 44th year in the industry and what a way to celebrate.
"Thanks to all who took the time to nominate me in this amazing competition."
Rob has won a trip for two to Hollywood as well as a pair of tickets to an upcoming red-carpet event in London.