CONCERNED shoppers who believe safety has been compromised have blasted Barnsley Council's decision to remove the crash barriers its own officers installed just several years ago.
Safety work - carried out in the centre of Mapplewell - was completed in 2018 and involved what is locally known as Four Ends Lane, which includes Spark Lane, Greenside, Towngate and Blacker Road.
However, they were removed late last year - a decision condemned by shoppers and labelled as something that's done little but take away protection from pedestrians.
A spokesperson from Darton, Mapplewell and Staincross Community Group said: "There is a concern that at the junction, otherwise known as Four Ends Lane, that because of the removal of all safety bollards around this junction, the council have now diminished the safety of pedestrians within the area.
"Their purpose of installation was clear but despite this, the council's response was to remove all the bollards in this area in late 2022, just four years after being installed.
"Since the time of their installation, they have been struck several times by typically larger vehicles - imagine the catastrophe that would have ensued if it had been an adult or child struck.
"It is believed, though not proven, that the repairs were costly to the council and that this factored heavily into the decision to remove all the bollards.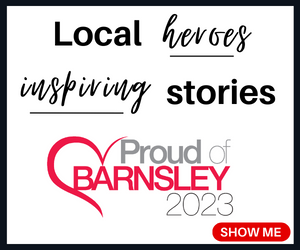 "It is argued that a 'safety bollard' has a core purpose of keeping pedestrians safe.
"The fact that the bollards need repair from being struck, gives evidence to show they are serving their purpose in keeping pedestrians safe.
"If they are being struck, vehicles are encroaching onto the pathways, putting pedestrians at a heightened risk of injury or death."
However, Darton East Coun Steve Hunt said the situation will be monitored.
"I am all in favour of road safety but the bollards were being hit frequently," he said.
"Sometimes these were minor strikes, but on others they were hard hits that completely dislodged them, which in turn causes a serious risk to the public due to their size and weight.
"I think the only solution is to redesign the junction, but there's no money to do that currently.
"Now, the only thing to do is to monitor the situation without the bollards being in place."
Coun James Higginbottom, cabinet spokesperson for environment and highways, confirmed the local authority is working alongside ward councillors to address the concerns.
"The traffic team have been working closely with councillors and local community representatives to find a solution to the issue of the bollards being struck.
"As has been noted, the bollards are struck and damaged regularly, which leaves hazardous and unsightly broken bollards in the footway.
"Officers agreed that, on balance, removal of the bollards - together with other minor improvements to the zebra crossing and its approaches - was the most appropriate solution in the short term.
"We will continue to monitor the situation and, should circumstances change, we will revisit it."