BARNSLEY'S museums and visitor attractions will be expanded thanks to a seven-figure grant from Arts Council England.
Ruling cabinet members approved the cash on Wednesday, paving the way for more than £1.4m to make its way to the town up to 2026.
The bid - submitted by Barnsley Museums, the council-run group responsible for Elsecar Heritage Centre, Worsbrough Mill, Cooper Gallery, Experience Barnsley and Cannon Hall Museum - was one of 990 successful applications which will share the £446m pot.
A report, compiled by the council's arts and heritage group leader Lynn Dunning, said: "The organisations that receive this regular funding are known as National Portfolio Organisations (NPOs).
"Barnsley Museums secured a place in the Arts Council portfolio in 2018 and has received annual funding for the last five years.
"It's focused on making certain as many people as possible - no matter where they come from or what their circumstances - can access the very best of art and culture.
"This contributes significantly to the local economy and provides venues, exhibitions and activities which are welcoming, inspirational, inclusive and diverse.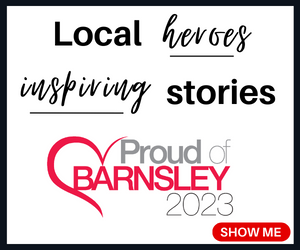 "Retaining NPO status for Barnsley Museums is recognition of the excellent work that's been done.
"Several new NPOs - attracting their own separate funding - have been created in Barnsley including Barnsley Libraries, Gary Clarke Dance, Invisible Flock and Lung, which is great news for the borough.
"We will work together to expand and improve Barnsley's cultural offer.
"Our vision is that Barnsley Museums will play a vital role in improving quality of life for people across the borough, now and in the future, by sharing its amazing collections, buildings and green heritage."
The forthcoming grant means Barnsley's had annual support from Arts Council England since 2018, totalling £3,766,537.
Fresh funding will create learning activities for schoolchildren, expand exhibitions and boost visitors' experiences.
It comes after Barnsley was previously named as one of 15 'priority places' in the north that Arts Council England want to develop new opportunities for investment.
Barnsley Council say that culture is 'at the heart' of the town's regeneration plans and funding means there is now a 'huge potential' to help realised the borough's cultural ambitions.
Pete Massey, from Arts Council England, added: "This investment will have a huge impact on the lives of people, helping to bring culture into the heart of more communities across the region, and giving more people the chance to enjoy fantastic creative and cultural activities where they live.
"Creativity boosts the region's economic growth, creates jobs, brings communities closer together and offers comfort and enjoyment, and we're delighted to support all of the organisations that will form our national portfolio for the next three years.
"The launch of our delivery plan, which sets out how we'll implement our new ten-year strategy Let's Create, and the announcement of our priority places will see us working closely with partners across Barnsley to ensure that creativity and culture can play a key role in levelling up across the north.
"There is a clear appetite for arts and culture in Barnsley, demonstrated not only by the cultural organisations and creative practitioners who work across the borough but also by Barnsley Council's plans to put culture at the centre of its regeneration ambitions."