A MULTI-MILLION youth hub - which will cost almost £10m and become a go-to place for the town's kids - is set to take a step closer after planners earmarked the ambitious scheme for approval.
A planning application - submitted jointly by provider Onside and Barnsley Council - proposes the redevelopment of land between Schwabisch Gmund Way and Harborough Hill Road on the town centre's outskirts to provide a sports and community centre, as well as an activity park.
The site - which was previously used as an electricity board depot until its closure more than a decade ago - is approximately 1.7 hectares in size.
However, long-standing plans for its redevelopment will pick up pace with funding streams now secured and full planning consent set to be awarded on Tuesday.
Outline plans for a forthcoming clubhouse-style cafe and an outdoor activity park on the remainder of the site will also be included.
A report, which will be discussed by the council's planning board, said: "OnSide is a growing national charity which provides young people with somewhere to go supporting them to reach their potential.
"They currently operate 14 youth zones across England, with each welcoming 200 or more young people every day of the year.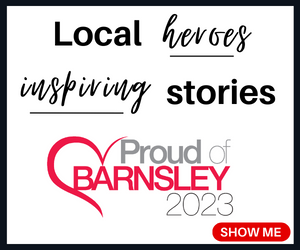 "They charge 50p per visit and £5 annual membership - the facilities are aimed at young people aged eight to 19, or up to 25 with a disability, and provide between 20 recreational, arts and sports activities supervised by experienced youth workers.
"The associated building would have two floors internally, however it would also have a kick pitch to be located on its rooftop making it equivalent to being three storeys across approximately half of the building.
"There would still be a good level of permeability across the kick pitch on the rooftop level given that it would be enclosed by mesh fencing and netting rather than solid walls and roof.
"The building would front Schwabisch Gmund Way, measuring approximately 80.5 metres in length by 31 metres in width."
It will cost an estimated £9.2m to build, funded by a combination of public and private sector contributions.
The council will pay £4.5m towards construction costs and ASOS will contribute £1.2m to the project as its first corporate sponsor, with OnSide committing to generating the remaining construction costs.
OnSide expect the facility to be open between 9am and 10pm on weekends and school holidays, and between 4pm and 10pm during term time.
"It should also be recognised that this prominent gateway site has stood vacant for a number of years with previous approvals never being developed out," the report added.
"In its present condition it has a negative impact on the visual amenity of this part of the town centre being such a large derelict area of land, especially for visitors arriving by train.
"In addition, the site is surrounded by new and existing award-winning developments such as Barnsley Interchange, the Glass Works and the new Market Gate bridge which is currently under construction."
A spokesperson from OnSide said the venue would help thousands of local kids.
"Youth zones are inspiring places that provide opportunities, raise aspirations, enhance/ prospects/ and improve health and wellbeing for young people.
"The support of the public and private sector is integral to its success - we are delighted that Barnsley Council is supporting the development of Yorkshire's first OnSide youth zone, alongside the generous support from ASOS as our first corporate partner.
"They both join a growing movement of/ partners who believe that how we treat the next generation defines who we are as a society./
"Their/ generous/ commitment and vision/ will benefit/ thousands of/ young people/ for/ many/ years to come."