ALMOST 50 per cent of town centre taxi drivers whose vehicles were stopped and checked for defects by licensing officers were suspended during a daytime operation, a shocking new report has revealed.
Firms and their drivers have subsequently been warned to adhere to rules about vehicle requirements - or risk enforcement action - in a bid to drive up standards in Barnsley.
It comes after Barnsley Council's licensing officers carried out an unannounced day of action of January 24 and suspended nine out of 21 drivers.
Reasons given for the suspensions predominantly related to incorrect signage but action was also taken due to faulty lights and some drivers' failure to carry out daily inspection checks.
Daily routines have previously been insisted on by licensing teams, with defective lights and tyres both being brought up in the past as areas where taxis could improve - however the recent result has caused alarm with the council.
A report, discussed by officers on Wednesday, said: "Vehicle non-compliance is an issue officers we are concerned with during the undertaking of each and every enforcement operation.
"Incorrect signage on vehicles cannot be excused, coupled with failing to complete basic vehicle inspection sheets, which is a tool that ensures the very safety of a licensed vehicle, is not acceptable.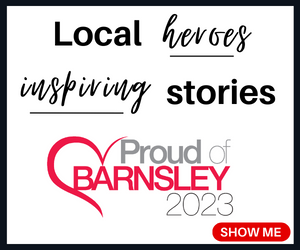 "The vehicle when working must display, on its front doors, the words 'Private Hire Vehicle Advanced Booking Only', and must display on the rear offside and nearside doors of the vehicle the operator's trade or business name and telephone number.
"Vehicle failures are always unacceptable, and our operations must convey the message that operators, vehicle proprietors and drivers must accept responsibility for their failures and make a change.
"We have clear standards that must be adhered to as failure to do so may put the safety of the public at risk."
At a previous operation - carried out in the town centre at night-time on November 11 last year - just four were found to have fault.
Regular liaison meetings between Hackney carriage and private hire representatives now take place.
"Feedback has been given that these meetings were working well as a mechanism to cascade information to licensees and that positive feedback had been received from participants," the report added.
"Members of the board are asked to support officers and encourage private hire and Hackney carriage drivers and operators to comply with the conditions of their licence and continue to keep their vehicles as safe as possible for both drivers and customers at all times.
"Proactive enforcement operations will continue to take place."