A MAPPLEWELL mum-of-three who was diagnosed with breast cancer in November 'braved the shave' last week - and she hopes other women will start to check for lumps on a more regular basis.
Jemma Moore, 39, was diagnosed with grade three invasive ductal carcinoma with high grade ductal carcinoma in situ - more commonly known as breast cancer - last year.
She has since had her lump removed but was told she needed to undergo chemotherapy - and her sessions began earlier this month.
Jemma told the Chronicle her diagnosis was 'devastating' - and telling her children was an even worse ordeal.
"On November 14 I was diagnosed with breast cancer and it was terrible.
"I lost my mum when I was 22 to cervical cancer.
"So when I had to tell my kids - who are ten, 13 and 14 - it was hard because it was something they obviously associated with death.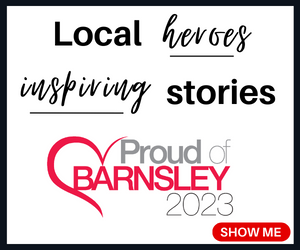 "It was just devastating.
"I have had my lump removed but I was told my doctors that I need to undergo chemotherapy.
"I started my first session on February 3 for 18 weeks and it's knocked me for six."
Jemma, who also has a step-son aged 23, said she wanted to create someone else joy through her misery - and so decided to shave her head and donate the hair to The Little Princess Trust.
The Little Princess Trust is a charity that provides real hair wigs, free of charge, to children and young people who have lost their own hair through cancer.
She added: "I just thought to myself that I wanted to do something with my hair before I lose it.
"Out of my misery, I could create some joy for someone else.
"I chopped my hair off last Thursday and I'm going to send it to the Little Princess Trust."
As part of the fundraising event, Jemma initially hoped to raise £100 for charity Breast Cancer Now - but she's managed to completely smash that target, raising more than £1,800 already.
"I've been using a lot of the support and advice from Breast Cancer Now," she said.
"I know I'm 39 but it's no age to be diagnosed with breast cancer - there isn't an age for it.
"Even if I was to raise £100 for the charity I would have been happy.
"But to raise as much as that is amazing - I didn't expect it all."
Jemma is now encouraging other women to regularly check their breasts as catching it early really can be life-saving.
"There was one Friday night where it was cold so I was warming up my hands, that's when I felt a lump," she added.
"I had to wait until Monday to phone the doctors and then a week later I was sent to Barnsley Hospital for an urgent referral.
"One week after that is when I found out I had breast cancer.
"I was thinking about not putting my story on Facebook but it's not something anyone should feel embarrassed about.
"It's all about getting the word out there and trying to get people to check.
"I've already had people message me to tell me they're checking their breasts now.
"Even if it helps just one person, that's all that matters."
If you want to donate to Jemma's fundraiser you can do so via here.