BARNSLEY Council bosses will use £4m in government funding to support residents who 'need it the most' as the cost-of-living crisis continues to bite.
It was announced earlier this week that Barnsley will benefit from more than £4m in funding from the government's Household Support Fund.
The funding is an extension of the Household Support Fund and has been allocated by the Department for Work and Pensions (DWP) to councils across the country, who will then use it to support people in their local area pay for energy bills or groceries.
Barnsley Council received the least amount of funding in South Yorkshire with £4.7m invested in this round, bringing the total funding to more than £11.7m.
Whilst Rotherham has received more than £12m, Doncaster almost £15m, and Sheffield more than £26m.
Councils have the flexibility to decide how best to spend their allocation to support people in their local area quickly and efficiently, drawing from local knowledge and direct contact with people in the community.
This builds on the similar support provided over the past 18 months, with the Household Support Fund now worth over £2 billion across its lifetime.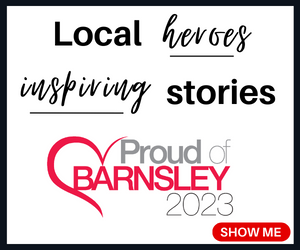 Although concrete plans have not yet been set by Barnsley Council, bosses say they are focusing on helping the most vulnerable people across the borough.
Coun Caroline Makinson, cabinet spokesperson for public health and communities, said: "As the cost of living crisis continues to impact on our communities, we're really pleased to see the government's Household Support Fund continuing.
"As with previous rounds of this funding, we will make sure it gets to those households in our communities who need it most to support them with the rising cost of living.
"We're currently working through the details of this latest round of funding, and once our plans are finalised, we will publish details on the support that will be available.
"Please keep an eye on our channels for more information soon.
"We're committed to supporting our communities with the rising cost of living, including offering warm, welcoming spaces for anyone who's feeling the cold and making sure government funding gets to you.
"Our More Money in Your Pocket webpage also has lots of information on the support available locally to help you."
Mims Davies, DWP Minister for Social Mobility, Youth and Progression, added: "The Household Support Fund has already helped vulnerable families across England through these challenging times and I am pleased it will continue to do so for another full year.
"This is just one part of our extensive and targeted £26 billion support package, which includes payments worth £900 for millions of people on benefits and additional support for disabled people and pensioners, whilst every household will continue to save money thanks to our Energy Price Guarantee.
"We also know that bearing down on inflation is one of the best ways to help families cope with rising bills, which is why the Prime Minister has made halving inflation this year one of his top priorities."