BARNSLEY Council will benefit to the tune of more than £3m to improve drug and alcohol addiction treatments available in the borough due to growing demand, the Chronicle can reveal.
Funding, secured from the Department of Health and Social Care (DHSC), will enable the council to recruit more staff to work with people with drug and alcohol problems, support more prison leavers into treatment and recovery services and invest in enhancing the quality of treatment they provide in turn helping make streets safer by getting people out of the addictions which are known to drive offending.
It comes after calls for help were made by local MPs and Barnsley treatment centres, which experienced a marked rise in referrals with more than 5,000 people contacting the Lundwood Linwood House service every month since before Christmas.
More people will benefit from residential rehabilitation or inpatient detoxification, while improvements to the recovery services will sustain them outside of treatment helping to reduce relapse rates.
Barnsley's allocation, according to the DHSC, will be split up with a £1.15m grant in 2023/24 and £2.17m in 2024/25, totalling £3.32m.
However, Barnsley fell behind its South Yorkshire neighbours with its allowance after Rotherham received £3.4m, Doncaster secured £3.7m and Sheffield got £7.2m
The government's drug strategy, published in December 2021, set out our ambition to significantly increase the capacity of treatment and recovery services as part of the whole system approach to tackling supply and demand. It is estimated that over the first three years of the strategy, the additional investment in treatment and recovery will prevent nearly 1,000 drug-related deaths reversing the upward trend in drug deaths for the first time in a decade.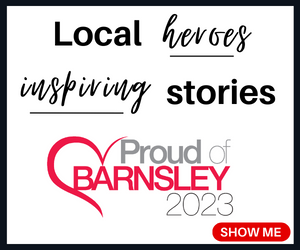 The strategy also set out that illegal drugs drive half of all homicides, and nearly half of all burglaries, robberies and other acquisitive crimes are linked to heroin and crack addiction. Dame Carol Black's independent review of drugs found the best way to tackle this issue is by boosting the capacity of the treatment and recovery system.
This comes alongside the government's work to clamp down on the criminal gangs profiting from the trade in illegal drugs, backed by £300 million investment to dismantle over 2,000 county lines, make thousands more arrests and protect those being exploited.
Health Minister Neil O'Brien said: "Addictions drive about half of all theft, burglary and robbery so boosting treatment for addicts will help cut crime.
"This funding will help improve the quality and capacity of drug and alcohol recovery services right across the country, helping more people access the support they need, saving lives and benefitting communities.
"It is prioritised for areas with the highest need, based on the rate of drug deaths, deprivation, opiate and crack cocaine prevalence and crime, taking into account of the size of the treatment population./ /
"Treatment will be available for a wide range of substances, including powder cocaine, ecstasy, prescription drugs and cannabis the latter remaining the most common substance 87 per cent that young people receive treatment for."
Coun Caroline Makinson, Cabinet Spokesperson for Public Health and Communities, said: "We have a strong local partnership when it comes to working together to support people with alcohol and drug issues in Barnsley.
"Our specialist service continues to perform really well working with people to address challenges they face with substance misuse. We are pleased to have been allocated this further funding so we can continue to provide vital support and care to those that need it."