TWO postal workers were attacked by dogs in Barnsley last week prompting local officers to issue a warning to pet owners - who could be sent to court or have their dog 'destroyed'.
Last year, Royal Mail announced there were 1,673 dog attacks reported on staff during 2021/2022.
It meant there was an average of 32 attacks every week across the UK, with some leading to permanent and disabling injuries.
Last Tuesday, February 21, a postal worker was bitten on his leg in West Melton by an 'out-of-control' dog while the owner was not present.
The day after, another worker was bitten on the hand in Dodworth whilst posting letters through a door in the area.
Police bosses are now urging pet owners to take action and install safety measures to prevent injury.
PC Paul Jameson, dog liaison officer, said the consequences of the attacks could have been much worse - perhaps even fatal.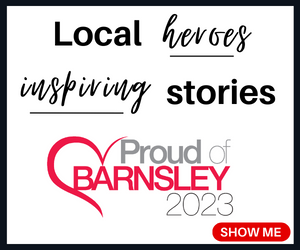 "You, as an owner are responsible for your dog's actions whether in public or at home," he said.
"It will be you as an owner or a person in charge of the dog at the time, that is put before the courts or facing another sanction for allowing the dog to be out of control.
"This could also result in the court issuing a destruction order on the dog.
"The postal worker bitten in West Melton was walking down the street when he was approached by two dogs without an owner.
"One dog approached him and bit him on his leg.
"The reality is this could have been anyone, including a child or elderly person.
"This could have had fatal consequences and action must be taken."
The second attack could have lead to life-changing injuries, according to PC Jameson.
He added: "The second postal worker this week was bitten on the hand, again something that can lead to life altering injuries.
"Owners need to understand their dogs, understand what causes them to become stressed or anxious and where possible install simple safety measures to protect everyone."
Last year, South Yorkshire Police seized 449 dogs, of which 303 were deemed as 'dangerous' - and 94 of those were euthanised.
"If your dog becomes excitable when you are having post delivered, try not to react or encourage your dog to become excitable, this enforces your dog's behaviour that they are 'guarding' the mail box, or property, which can lead to aggression and biting," he said.
"I also urge you that if you're aware of a dog in your area that you believe does or could pose a risk to people's safety, to please speak to us and report it.
"If we are aware we can offer help to the owner.
"We work in partnership with the Blue Cross where behaviour support and training can be provided, but more importantly we can safeguard anyone in the property who may be at risk, including young children.
"People often do not report dogs being out of control to us as they're fearful that we will seize or euthanise the animal.
"We pride ourselves on the destruction of any animal being the last resort.
"Prior to decisions being made, observations of the dog's nature are carried out and the full circumstances of the incident are investigated.
"We work alongside charities to rehabilitate and rehome dogs where possible, as well as educate owners around being a responsible owner to have their dogs back.
"Let's all play our part to create a safer place to live and work."