DEMPSEY Wale's career in the ring was mapped out from the very start and his dad and trainer Mick feels he is only a couple of steps away from a shot at glory.
The Brampton lightweight, 26, headlines at the Metrodome again this evening.
It will be another solid workout for the brother of former British champion Josh, who is promoting the event.
Dempsey faces a four-round contest against Hull journeyman Luke Fash.
The initial plan had been to put him in with foreign opposition but the Wale family have been gazumped in an increasingly difficult market.
"It's a nightmare at the minute," admitted Mick.
"It's not just with all the medical issues but the match-making too. You have some journeymen earning a £1,000 a round. You can't compete with that.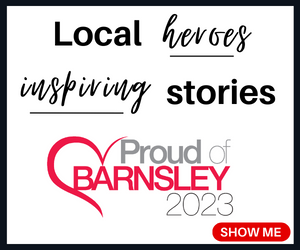 "We would never pull a show, because Josh works too hard and he's incredibly tenacious, but it's getting harder.
"Luke has been around a bit but Dempsey will weigh in at about nine stone, 13 pounds and show that he is a lightweight. The plan was always to get Dempsey to ten fights and then take a chance with him. Any earlier would have been unfair because of his lack of amateur experience."
Dempsey will return to headline again at the Metrodome on July 1.
Grimethorpe's Danny Hall also returns to action tonight. He is set to face former London 2012 Olympian Serge Ambomo over four rounds at super-welterweight.
This is the first of four professional shows promoted by Josh this year.
It will also feature some of Wale's other boxers. Light-heavyweight Paul Clewes, from Doncaster, is in against Rotherham's Martin Shaw.
Sheffield debutant Ryan Rose faces Newark hardman Fonz Alexander at welterweight.
Meanwhile, 100 or so students will be at tonight's show as they continue their anthropology studies in relation to boxing. Led by Dr Leo Hopkinson, from Durham University, the students aim to understand more about the cultural relationships involved in the sport and the significance boxing has locally.
Dr Hopkinson said: "Josh has a really interesting perspective as a former pro, and now promoter and trainer whose family are heavily involved in the sport. The trip also builds on our department's internationally recognised expertise in the anthropology of sport.
"We ran a similar trip last year, and Josh has been very obliging and helpful in accommodating our students. Last year's trip was a great success – students found it a rewarding and informative learning experience, and for many it was something new both in terms of the research methods and the subject.
"At least one student mentioned that it was the best part of their degree experience.
"Our students are really looking forward to our visit to Barnsley.
"We are the only UK department to offer a residential field course (UK and international destinations) to all our undergraduate students, and field-based learning is central to teaching across our degree programs."
Wale is happy to help and takes an interest in the findings.
He said: "It is a bit of a mad connection we have made.
"It's a long-term project and it's good to continue working with Leo and the students. It is obviously working for them. They are interested in all aspects of the boxers from the journeymen and their lives to the prospects.
"It's interesting for us too."