HOYLAND town centre's redevelopment has been met with anger from local residents who have labelled it 'the last straw' after the 'finished' work left a lot to be desired.
The redevelopment of the town square saw work undertaken by Barugh Green-based AmcoGiffen - with a contract tendered at £155,000 - over a number of months.
After the work was finished last month, a celebration event was held by Barnsley Council to open the new-look town centre - but residents felt there was very little to celebrate.
Leigh Bacon, secretary of campaign group REACH, told the Chronicle that residents felt the state of the redevelopment was 'the last straw'.
She said: "In the main we as a group try to speak on behalf of our members and the residents of Hoyland.
"Their take is that they're not very happy.
"They don't feel that they've been consulted enough and it seems that any plan that goes forward from the council is just approved.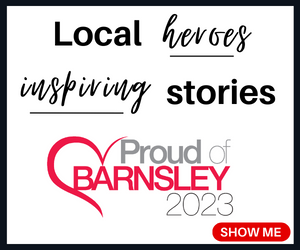 "The council don't send enough letters out to consult and involve the residents.
"People are now getting quite angry and frustrated - this is now being seen as the last straw."
Leigh added that residents feel 'let down' by the council and said that the new square could be quite dangerous for young children.
She said that the tree which was removed, which the council have since apologised for, also angered residents.
"The silver birch tree which was planted there was taken down, apparently by mistake," she said.
"There's artificial grass there and the dangers of the site since it's been completed are there to see.
"Overall, Hoyland residents aren't pleased with the development and they don't feel they're being listened to by the council.
"They've been let down by the council."
Leader of Barnsley Council, Sir Steve Houghton, said work will now continue on the site after he, and a number of other councillors, visited the area last week.
"I went to assess the development works in Hoyland town centre with local ward councillors and council officers," he said.
"It's clear that some of the work isn't finished and needs to be done.
"his work will be completed in the coming days.
"There's more work needed in this area of Hoyland town centre and we're committing to a second phase of development.
"If that means additional expenditure from the Principal Towns programme, then that's what we'll do so that it meets the standards that local residents, businesses and visitors deserve and should rightly expect from the council.
"While this work is happening, we remain committed to supporting Hoyland's high street and local economy to thrive.
"We'll hold more activities and events such as free face painting and balloon modelling, a youth market, and live music playing throughout March and April."