BARNSLEY Hospital's children's services staff have teamed up with a new child-friendly app which prepares kids and their parents for upcoming hospital visits.
'Little Journey' was founded by a doctor and expert product designer, and is a response to global research by medical professionals showing that children sometimes do not receive the information they want or need before hospital visits.
Caregivers struggle to plug this 'information hole', and adults with little or no previous healthcare knowledge or experience may be unsure themselves what will happen - making it difficult to explain it to their child.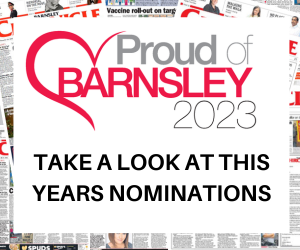 They may also struggle with how to present complex information to young children or worry about 'information overload' causing their child to be more anxious.
For caregivers, shouldering the burden of responsibility creates extra stress during an emotionally-laden time - and for healthcare organisations the result is ill-prepared children who are at risk of poorer outcomes.
The app - funded via charitable funds and part of a wider improvement plan - means parents can now prepare children for their hospital experience from the comfort of their own homes.
It offers customisable and age-tailored virtual tours of the hospital, therapeutic games, and bite-sized articles.
The app also has checklists for what to bring to hospital, relaxation guides and animations and key hospital information as well as fun distraction games.
Critical care consultant Dr Andy Leeson said: "Visiting hospital can be anxiety-provoking for both children and their families, and stats show that between 50 and 75 per cent of children are affected by significant anxiety before healthcare procedures.
"Entering an unfamiliar place, filled with unknown people and strange equipment, can lead to some children feeling scared and out of control.
"A lack of knowledge and understanding worsens these feelings and can create anxiety, resulting in poor patient experiences and worse health outcomes.
"Innovations in digital health technology are the next step to addressing these issues.
"The Little Journey app, delivering information articles, virtual tours and coping skills development techniques, empowers families through knowledge.
"Providing children and families with the tools to effectively prepare for hospital, at a time and location convenient to them, can support children to better health.
"When children understand what will happen, they have lower levels of anxiety and are able to cope better."