PLANS to open a school for children with special educational needs in Worsbrough have suffered a cruel knock back after thieves stole thousands of pounds worth of copper - just weeks before it was supposed to open.
The former Elmhirst Youth Centre, based off Ardsley Road, is currently in the process of being repurposed into a 'much-needed' facility which will cater for 40 youngsters with special educational needs and disabilities to reduce costly out-of-borough placements.
Plans, which were unveiled in September, showed the site will undergo a £1.3m refurbishment ahead of its reopening.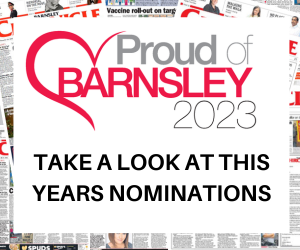 It was hoped that the school would be able to open at the end of this month - but after cruel thieves targeted the venue on Monday night, around 190 linear metres of copper was stolen.
They broke into the building through the roof, before making away with thousands of pounds worth of copper.
It's now believed the school will open in months, rather than weeks.
Coun Roy Bowser, who represents the ward, told the Chronicle the vandals have affected the lives of those children who need it most.
He said: "On the old Elmhirst Youth Centre site, the building in the area is currently being refurbished.
"It's going to be used by autistic children and kids with special educational needs.
"On Monday night, it was broken into and almost every bit of copper has been stripped out.
"It was coming on leaps and bounds when I last went to visit a couple of months ago, but now it looks like there's going to be a set back.
"All because we've had some louts that have taken the copper it's now having to take longer.
"All thieving is bad- but the worst kind of theft is that which involves children.
"Stealing from schools and destroying what is going to be used to help SEND children.
"If anybody could find out any information leading to the conviction, that would be great."
Coun Clarke has slammed those whose actions have affected the most vulnerable children in his area.
He added: "Some children could have been coming in a few weeks but now it might be a few months."