A SIX-FOOT deep sink hole in Hoyland was caused due to a mine shaft collapsing, the council have revealed.
The sink hole was reported to the council back in January according to local residents.
It's situated on the the Cloughs Estate - an area surrounding Clough and Clough Fields Road in Hoyland - but was left with little work completed.
According to Coun Dave White, who represents the Rockingham ward, only a yellow sheet of covering was placed over the sink hole.
However, after contacting the council the area has now been cordoned off and an investigation is underway - with the suspected cause being a collapsed mineshaft.
Paul Castle, service director for environment and transport at the council, said: "We inspected a hole on Shaftesbury Drive in Hoyland, following a report, and installed temporary works to make the area safer.
"The hole has since increased in size and our partners - The Coal Authority and Berneslai Homes - are working collaboratively to investigate the issue.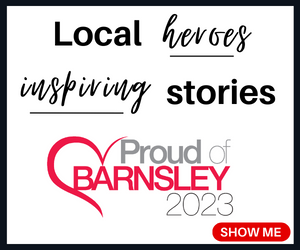 "The Coal Authority is currently investigating it as a suspected mine shaft collapse.
"They will need to carry out further ground investigations to confirm if historical coal mining is the cause of this ground collapse.
"We can reassure residents that the site is currently secure and we urge people not to enter the fenced area around the collapse as the ground could be unstable and potentially dangerous."