'WORSENING' structural issues impacting the walls and roof at a GP surgery have resulted in an emergency closure coming into force while investigations are carried out due to safety concerns.
Brierley Medical Centre, which has about 3,000 patients on its books and is run by Barnsley Healthcare Federation, will close today and all appointments will instead be carried out at Highgate Surgery on Acorn Way, Grimethorpe, from Monday.
A 'small number' of patients who use Highgate on a Thursday will now be asked to use the other surgery site at Shafton to accommodate the move.
The Chronicle understands text messages - or letters if a phone number has not been provided to the surgery - are being sent out to patients to inform them of the changes.
James Barker, chief executive of Barnsley Healthcare Federation, said: "We have had to take the decision to temporarily relocate to Grimethorpe whilst we investigate further.
"The safety of all our staff and patients will always be our highest priority and while we always plan to deliver medical services from Brierley, the current state of the building makes it impossible.
"All appointment dates and times already booked for Brierley, from Monday onwards, will now take place at Grimethorpe.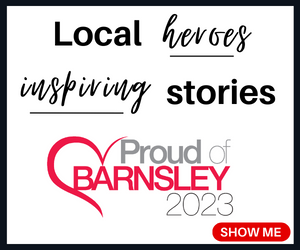 "This does not affect Grimethorpe Surgery which is also based on Acorn Way - they are a separate GP practice and are not involved in any move.
"We plan to keep all of our patients updated with our plans in regard to the practice and want to return to delivering services from Brierley as soon as it is safe to do so."
Patients have been advised to continue ringing the same number to book, rearrange or cancel appointments, while home visits will take place as usual.
Wendy Lowder, executive place director for Barnsley, NHS South Yorkshire, added: "We have approved the relocation of the Brierley Medical Centre on a temporary basis so the team can get essential investigations carried out and importantly keep staff and patients safe.
"We understand the structural issue has worsened and so staying in the building currently isn't an option.
"We recognise that this move might be difficult for some people and we'd welcome and encourage people to support each other where they can.
"Please speak to the practice team if you are going to struggle to go to Grimethorpe in the short term - we'll be working with the practice as they carry out building inspections to ensure they can return as soon as is safe to do so."