A LOCAL MP has called on the government to do more to support residents after it was revealed thousands of people have had to wait more than two weeks to get a GP appointment.
John Healey, MP for Wentworth and Dearne, said the waiting times are 'unacceptable' and claimed it was down to the Tory party's 'broken promises'.
The latest figures from NHS Digital show that a total of 12,051 people in Barnsley are having to wait more than two weeks to get an appointment booked in with their GP.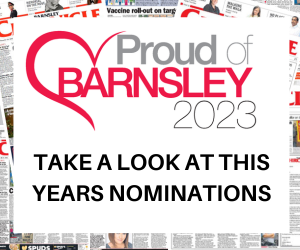 In Rotherham, this figures is more than 13,000.
The figures were released after the government published a plan pledging a GP appointment within a fortnight in September last year, although they did not set a date by which this would be achieved.
Since then, 18,625 people had to wait between eight to 14 days for an appointment and 5,784 over a month.
John said: "These waiting times are unacceptable and clearly show 13 years of Conservative broken promises and understaffing of the NHS.
"Patients are finding it impossible to get a GP appointment when they need one which means illnesses go undiagnosed for longer and patients are left in pain and discomfort for weeks, or even months.
"Labour will recruit and retain the staff the NHS needs to treat patients on time starting with doubling medical school places, so we train 7,500 extra doctors and 10,000 more nurses a year.
"We'll pay for it by abolishing the non-dom tax status, because patients need doctors and nurses more than the wealthiest need a tax break."
Barnsley Council's ruling cabinet members last month approved the town's involvement in the newly-formed South Yorkshire Integrated Care Partnership, which focuses on improving health and wellbeing.
The strategy hopes to combat the dwindling numbers of doctors available at surgeries across the borough in order to all patients' concerns over access to the care they need.
The NHS has lost 402 individual GP partners and 244 salaried, locum and retainer GPs in the last 12 months, according to the British Medical Association.
This has created a net loss of 646 individual GPs since January 2022, leading to a knock-on impact on waiting times at Barnsley Hospital's A and E as patients seek help elsewhere due to a lack of appointments at GPs.
Barnsley Council leader Sir Steve Houghton said that he hopes the new partnership will help ease the pressure on the already-stretched NHS service.
"If people can't get access to GPs you run the risk of them not presenting early, therefore it's a struggle to detect illnesses earlier," he said.
"If people can't get through to their GP, they're more likely to turn up to A and E as an alternative and clog the system.
"That access to primary care a GP is crucial.
"If we manage to do that, it helps everything else flow better.
"But getting access to GPs is not easy, as we do not have enough doctors in Barnsley, so that's a big problem there are too many people chasing too few appointments.
"Somehow we've got to look at how to deal with it, but it isn't in our hands as they're national contracts, worked through the government and elsewhere, however we have got to find a way.
"Our involvement in this joined-up system will help and we will work with GPs to try to improve access for efficiency and supporting the hospital."