A POLITICAL shake-up described as the 'biggest in a generation' has seen the Liberal Democrats gain control of a historic town council.
Last Thursday's election saw all 15 seats on Penistone Town Council up for grabs - the only parish in Barnsley to face contested elections - with Lib Dem candidates winning 11.
The town council is the successor body to the Penistone Urban District Council, which was abolished in the local government re-organisation of 1974.
Lib Dem spokesperson Coun Hannah Kitching - who remains a Penistone West councillor but has added the Hoylandswaine ward to the area she represents - said she was 'absolutely delighted' with the results.
"I'm so pleased that every resident in the Penistone parish had the opportunity to vote for their town council representatives in this election - and that so many chose the positive vision for the town laid out by the Liberal Democrats," she added.
"We wanted to bring fresh faces, new ideas and vibrant energy to the town council - and our wonderful new group of councillors will do exactly that.
"Having all three Penistone West borough councillors on the town council will make it easier for residents, the town clerk and other staff to resolve issues and concerns - we will all work together as a team."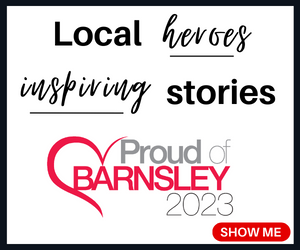 Focus will be put onto boosting Penistone Paramount - a cinema on Shrewsbury Road which was recently awarded almost £1m in so-called 'Principal Towns' funding.
"We will continue to work with the fabulous team at Penistone Paramount - it is the jewel in Penistone's crown and we want to see it thrive and to expand under the programme," Coun Kitching added.
"We have pledged to continue to work with and alongside the many local community groups, sports clubs and organisations who already do such a fantastic job in our community, ensuring that they have the support they need to continue to fundraise, grow and thrive.
"And most importantly, we will work with local businesses to organise events that bring people into Penistone and allow our High Street to thrive, making our town vibrant and alive.
"Penistone should have been buzzing last weekend with coronation celebrations - instead the High Street was mostly closed and quiet.
"We will ensure that opportunities like that are never missed again.
"All our new Lib Dem town councillors are experienced, friendly and approachable local champions, who want the best for our amazing community.
"We promise to listen to residents, to make sure everyone knows what we're doing - and even though we are all volunteers we're prepared to work hard to get Penistone Town Council delivering for everyone."