A SHEFFIELD Wednesday fan who had his mobility scooter stolen has had his faith in humanity restored after receiving complementary travel from a local firm ahead of the play-off final.
Kaden Bramley, 21, from Bolton-upon-Dearne, bought tickets for Wembley on Monday but feared he wouldn't be able to attend after his van was taken by thieves.
His auntie, Stacey Bramley, told the Chronicle: "Kaden is without a van so he's now restricted on what he can do and where he can go.
"I canvassed Facebook for anyone with an adapted vehicle to reach out and the response was phenomenal.
"People from all over contacted us offering love, support and donations.
"Of course we made it clear it's not money we want, it's an adapted vehicle.
"Loads of companies offered help, including David Mills from Yorkshire Rose.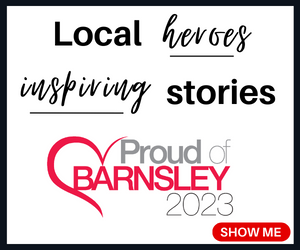 "They are now taking Kaden and five family members to Wembley absolutely free of charge as an incredibly kind gesture."
Kaden has a condition called spinal muscular atrophy - a genetic neuromuscular disorder that affects motor neurones in the spinal cord causing progressive muscle degeneration and weakness.
Stacey added: "Kaden has spent his whole life in a wheelchair and has followed Sheffield Wednesday from a very young age.
"He's now 21 and after that historic game last Thursday where they qualified it gave him the chance to see his beloved team play at Wembley.
"The van being stolen from outside his home on Tuesday night almost took that chance away from him until everyone on Facebook showed their love and support.
"The support of rival fans - Sheffield United and Barnsley - have been outstanding.
"Hard times pull football communities together and the love and support has been breathtaking.
"A huge thank you to Dave Mills for restoring our faith in humanity."