A FATHER and son duo made a 6,600-mile round-trip from New York to Wembley to watch the Reds lose in the League One play-off final.
Dave Bond, 69, is originally from Wombwell - but he moved to New York in 1996 and he currently resides in Long Island.
He travelled to Manchester from JFK Airport last Thursday and stayed with friends in Wombwell before travelling down to watch Michael Duff's side at Wembley.
He told the Chronicle: "I travelled 3,000 miles there and 3,000 miles back to watch Barnsley play at Wembley.
"I'm originally from Wombwell but moved to New York in 1996 for job opportunities and a different lifestyle.
"I took my son, 14-year-old Keegan, with me and all in all we probably spent around £3,000 to watch them play."
Dave said that although the defeat was disappointing, being back in Barnsley and watching his boyhood club play at the national stadium was still worth it.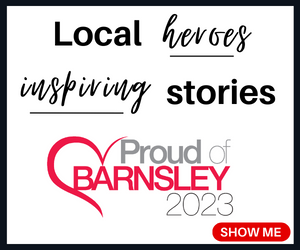 "I had a really great time with my friends," he said.
"My good friend Tony Moses from Wombwell helped us get the tickets for the game.
"Unfortunately a couple of bad decisions from the referee cost us but I'm still very proud of the team.
"We've got a great head coach in Michael Duff and hopefully we'll be back again next year for a good season."