MAJOR work to help areas hit by flooding is set to commence in the coming months to help support the hardest-hit residents - including remodelling a local river.
At last week's full council meeting, Coun Trevor Smith of Darfield asked the council what their plans are to help alleviate flooding woes in Darfield and Low Valley.
He has campaigned for a number of years about the flood risk in the two areas across his ward.
He said: "Not only does flooding have a devastating impact upon the residents and businesses that are directly affected, but it also prevents those who use our roads network and public transport from doing so."
Coun James Higginbottom, cabinet spokesperson for environment and highways, said work is set to start on some plans which will help residents - and added that a lot of work is already underway.
He said: "I would like to provide an update on the progress of the Low Valley Flood Alleviation Schemes, specifically regarding the modelling of Bullying Dike and its culverted assets.
"As previously communicated, WSP Ltd were appointed to start the modelling process for Bullying Dike, and I am pleased to report the following developments.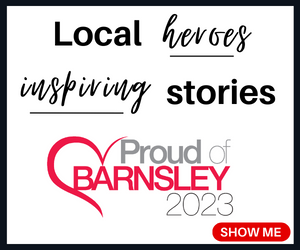 "In December 2022, a CCTV survey was conducted on two private culverts and the existing highway culvert in Station Road.
"The survey showed that the culverts are in good working order and no faults were found on the Yorkshire Water systems in Station Road."
A topographical survey of the watercourse was completed last month - and the council will now be able to see a number of cross-sections to look into the development of the area.
"These cross-sections will not only offer a clear understanding of the current watercourse capacity but also identify any necessary improvements," he said.
"The survey also encompassed The Royal Society for the protection of birds site, giving us a comprehensive assessment of the area.
"Results of the survey are expected to be with officers by mid-June.
"Our ongoing modelling process incorporates various rainfall events, including one in five, one in 30, one in 75, one in 100, and one in 100 plus 40 per cent to account for ongoing climate change.
"These simulations help us to develop effective flood alleviation strategies.
"The Environment Agency is set to start modelling of the River Dove.
"This will explore options for reducing flows in the River Dearne by diverting water offline and storing it upstream.
"This process is expected to span a minimum of 15 months, aligning with the Connected by Water strategy.
"To stay updated on the progress of the Low Valley Flood Alleviation Schemes and related initiatives, I encourage everyone to visit the flooding pages on Barnsley Council's website."
There are currently three ongoing schemes in relation to the council's flood alleviation plan - these are at Low Valley, Lundwood and Worsbrough.
Future schemes are also in place for Church Street in Darton, Netherwood Road, the A637 in Darton and the Barnsley resilience scheme.