EVENT organisers expect 'hundreds of thousands of pounds' will be spent in Penistone later this year as the area hosts a national rally race.
MP Miriam Cates, who represents Penistone and Stocksbridge, said she welcomes the announcement that the area will host the major motor race in December.
The White's Bakery South Yorkshire Stages Rally closed road car rally is organised by the Sheffield and Hallamshire Motor Club, with the backing of Motorsport UK.
The country roads surrounding Penistone have been identified by race organisers as the perfect challenge for professional drivers who will be coming from across the country.
Miriam told the Chronicle: "Over the past year, I've been working alongside the Sheffield and Hallamshire Motor Club to support their proposal to bring the rally to Penistone.
"It's been wonderful to see such enthusiasm for the rally from residents living across our Penistone and Stocksbridge constituency.
"Whilst consultations with residents and businesses along and nearby the route are ongoing, I'm reassured that the club and Barnsley Council are working hard to finalise the arrangements.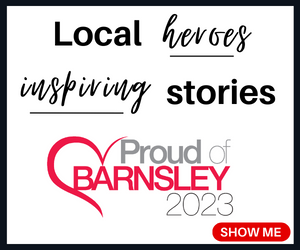 "This carbon-neutral rally will be a great opportunity for Penistone and the surrounding area to show off some of the brilliant hospitality and retail we have to offer.
"Over the coming weeks and months I'll continue to work with the council and the club, and will stay in touch with local businesses and residents to make sure we're ready for what I'm sure will be a memorable event."
Organisers expect cash to be spent in the local area as drivers, mechanics and spectators travel to Penistone.
Rally director Andrew Knott added: "Without Miriam's interest and support the event would never have progressed, on behalf of Sheffield and Hallamshire Motor Club we would like to thank her and her team for the support."