A BARNSLEY motorist has been left with a £50,000 legal bill after a judge ruled he made a fraudulent claim against an insurance company following a minor collision.
Ashley Copley's claim stemmed from a two-vehicle collision in January 2020 on the M1 near Hoyland.
While the driver that hit Copley's car described the impact as 'very minor', the 26-year-old alleged he was unable to work due to injuries sustained and filed a claim valued at £15,000.
Insurer AXA UK became suspicious of Copley's claim, he produced a statement from an independent witness to support his version of events.
However, investigators working for law firm Clyde and Co, representing AXA UK, uncovered a photo on social media that Copley was known to the witness a point that both he and the witness denied.
Although Copley, a hospitality worker, denied he was the man in the photo, facial recognition expert Dr Shelina Jilani was able to identify 13 points of similarity between his face and the man in the photograph using advanced technology, proving they were the same person.
After hearing all the evidence, Deputy District Judge Ben Rose at Barnsley Magistrates' Court ruled that Copley's claim was fundamentally dishonest and ordered him to pay the defendant's costs which were assessed at £51,299.72.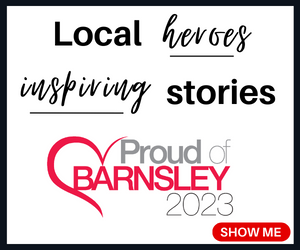 Judge Rose said: "I am satisfied that the claimant has been fundamentally dishonest in all aspects of his claim, except that the vehicles actually collided, every other aspect has been massaged, obfuscated and done so knowingly, in attempt to gain compensation for an accident that was his own fault."
Shortly before the case was due to be heard in court, Copley discontinued his claim.
Elinor Willis, legal director at Clyde and Co, added: "Mr Copley is now paying a high price for his failure to tell the truth.
"AXA identified at an early stage concerns with the case and even though the claim was relatively modest it shows that all claims will be investigated thoroughly.
"The lie he told about the witness being independent was shown to be entirely false and despite the facial recognition report he still maintained his claim."
Chris Walsh, from AXA, hopes the case will act as a deterrent to anyone trying to dupe insurers out of cash given the huge court costs which could be handed out to guilty parties.
"We are pleased to have been able to leverage technology, along with the expertise of specialists, to secure this successful outcome for our customer," he said.
"AXA continues to fight against insurance fraud in collaboration with our legal partners, ensuring there are consequences for fraudsters."