BARNSLEY'S four MPs signed a letter to the BBC's director general over their concerns over proposed cuts to local radio - as staff members went on strike this week against the 'authoritarian' regime.
In October the BBC set out proposals that would see local radio stations share more content and broadcast fewer programmes unique to their areas.
It would mean local programming restricted before 2pm and afternoon programmes across England shared between its 39 local radio stations.
A number of radio hosts and staff members took part in a 48-hour strike against the plans on Wednesday and Thursday.
An unnamed source told the Chronicle: "The overwhelming majority of staff at BBC Radio Sheffield feel deeply concerned about the lack of consultation with the audience, who are expected to pay for the changes, in which they have zero say.
"Senior management are on record as saying staff should not bring the BBC into disrepute by airing their concerns publicly.
"Is their handling of the cuts not a matter of the BBC's reputation being tarnished?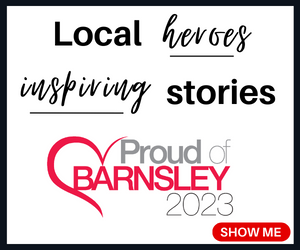 "Do they think the people who pay their salaries have given their approval to slash local radio programmes?
"They're displaying either arrogance or ignorance and it doesn't make them look anything other than authoritarian."
The National Union of Journalists (NUJ), whose members staged the strikes this week, said that 93 per cent of BBC local staff in the union have no confidence in senior management.
The source added: "We pay the licence fee too, we care about where it's spent - we're no different to other listeners.
"The lack of coverage of these cuts locally has been woeful.
"Staff are afraid to speak against the cuts, fearing it'll cost them professionally."
On Tuesday Barnsley's four MPs - Dan Jarvis, Stephanie Peacock, John Healey and Miriam Cates - all co-signed a letter to the BBC's director general Tim Davie to raise their concerns.
The letter states: "We believe that BBC local radio provides a valuable public service of information and companionship in communities, often for people who are not well-served by other broadcasters.
"BBC local radio is a lifeline for news and education, mitigating against rural isolation and supporting people's rural mental health.
"We are deeply concerned that these plans are being put in place without any public consultation.
"We ask that you reconsider your approach and ensure there is proper consultation about the impact of any proposed changes to local radio strategy so that it can deliver the value to our constituents that we know it is capable of."
Figures for radio listenership are compiled by RAJAR, which carries out an ongoing survey of users based on what stations they listen to, and for how long.
The latest data estimates BBC Radio Sheffield reached an average of 172,000 listeners each week in the six months to March.
This was down from around 201,000 in the six months to March 2022.
Over this period the market share of BBC Radio Sheffield fell from 5.9 per cent to 4.4 per cent compared to other available stations.
A BBC spokesperson said: "These figures often fluctuate - particularly for news and community-focused stations such as local radio.
"We have a plan to reach more people with local stories and news across England over the next 12 months.
"We know audience habits are changing which is why we need to transform what we do to achieve a better balance between our local online and broadcast services.
"We are committed to reaching more people in more communities across England."