THE number of gonorrhoea cases in Barnsley almost doubled last year - as the figures hit a record high.
New statistics from the UK Health Security Agency show 256 cases were recorded in Barnsley in 2022, an increase of 126 on the year before, when there were 130.
In 2012, there were 59 cases.
Last year, 17 syphilis cases were also recorded - up from ten in 2021.
Across England, infectious syphilis diagnoses increased to 8,692 in 2022, the largest annual number since 1948.
Meanwhile, gonorrhoea diagnoses rose to 82,592 in 2022, an increase of 50 per cent compared to 2021, and the highest number since records began in 1918.
Chlamydia and gonorrhoea can cause infertility and pelvic inflammatory disease, while syphilis can cause potentially life-threatening problems with the brain, heart or nerves.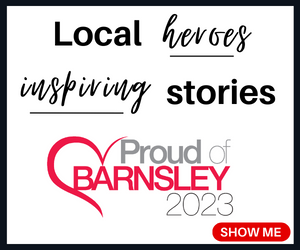 "We saw more gonorrhoea diagnoses in 2022 than ever before, with large rises, particularly in young people," said Dr Hamish Mohammed, consultant epidemiologist at UKHSA.
"STIs aren't just an inconvenience - they can have a major impact on your health and that of any sexual partners."
The UKHSA said people aged 15 to 24 are most likely to be diagnosed with sexually transmitted infections as it urged those who are having sex with new or casual partners to wear a condom and get tested regularly.
It said STIs are usually easily treated with antibiotics but many can cause serious health issues if left untreated.