VIGILANTE residents who took the law into their own hands by reportedly breaking the legs of a man following false rumours that multiple people had been stabbed have been condemned by the police.
Locals on Facebook groups from across the area went online on Tuesday and Wednesday to make others aware that a man had been walking the streets of Wath with a knife in his hand.
Schools from across the area then sent an alert out to parents and carers asking them to pick their children up from school, rather than allowing them to walk alone.
An extreme game of Chinese whispers then ensued with rumours circulating that multiple people had been stabbed, including a supposedly pregnant woman.
South Yorkshire Police have since refuted the claims and said the incidents unequivocally did not happen.
However, the rumours had already to spread and residents took 'the law into their own hands' and a man was left with two suspected broken legs.
Superintendent Andy Wright said: "Throughout the day we responded to three reports about a man being seen with a knife in Wath.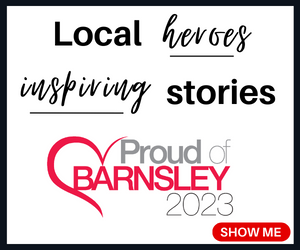 "Numerous resources responded to each report and a drone was deployed across the area, but were unable to locate anyone nearby.
"Ambulance crews then responded to a woman on Denman Road at 5.45pm after receiving reports she'd been stabbed.
"The crew confirmed her injuries were due to a pre-existing medical condition and she had not suffered any stab wounds.
"There appears to be no connection between this incident and the earlier reports.
"Following rumours on social media, members of the community appear to have taken to the law in to their own hands which has led to significant disorder at an address on Wath Road.
"As a result, one man is now in hospital with suspected broken legs.
"I would like to reassure the community that a high number of officers, including specialist resources, remain in the area.
"Whilst I appreciate hearing things like this are incredibly concerning, I want to remind everyone to avoid further speculation and not take matters in to their own hands, while allowing us to carry out our enquiries."
A 33-year-old man from Rotherham was then arrested yesterday morning.
He has been arrested on suspicion of affray and remains with police officers.
The force are now longer on the hunt for any other men in relation to knife incidents.
"I understand the high level of concern among the community and an increased number of officers will remain in the area today (Thursday) to offer reassurance," Supt Wright added.
"We are working closely with schools to ensure parents and children feel safe.
"Following a report that a woman had been stabbed on Wednesday evening, we have now spoken to the complainant and numerous lines of enquiry have led us to the conclusion that no such incident occurred."