A FOOT and cycle bridge at Penny Pie Park - which officially opened last month - has been criticised by wheelchair and mobility scooter users due to its 'lack of accessibility'.
The bridge - which is supposed to improve connectivity between Dodworth and Pogmoor - has been deemed inappropriate for disabled people, according to one resident, Maurice Lee - whose wife, Janet, is disabled - who told the Chronicle the Glendale Close entrance is 'a total mess'.
He said: "Finally the new footbridge and footpath is open - but sadly not for everyone.
"Last year when the work started I contacted Barnsley Council to enquire if this would have access for mobility scooters and wheelchairs.
"I was assured that it would be fully inclusive for everyone to use - but unfortunately that isn't the case.
"The problem is, at the Glendale Close entrance, it's a total mess.
"There's no dropped kerb, there are two narrow vertical bars and a wooden barrier blocking part of the path.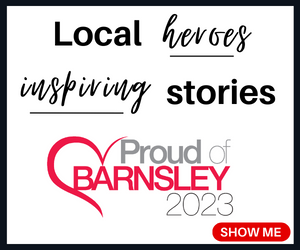 "Janet wouldn't be able to use this bridge.
"This is simply disgusting and needs to be sorted immediately."
A total of £1.5m was set aside for the 'active travel' structure for pedestrians and cyclists spanning the single-track railway line - which runs from Huddersfield to Sheffield via Barnsley - between Penny Pie Park and Pogmoor Recreation Ground.
Given its location nearby Horizon Community College and Network Rail's claim that the site is a hotspot for on-track trespassing, funding was secured from Sheffield City Region - now known as the South Yorkshire Mayoral Combined Authority - for the scheme.
Coun Robert Frost, cabinet spokesperson for regeneration and culture, said: "A key part of our future business and housing growth plans, we want Penny Pie Park, including its new foot and cycle bridge, to be a place that everyone can enjoy.
"We are aware of issues at the Glendale Close entrance where an A-frame needs widening to make it accessible for everyone.
"We're currently working with our contractors and engineers to resolve this issue and should have it sorted imminently."