BARNSLEY Council has been named the best local authority in the country at a recent awards show.
At last week's Local Government Chronicle Awards, Barnsley won the prestigious Council of the Year title.
It recognises the council's strong performance and approach to partnership working.
Coun Steve Houghton, leader of the council, said: "Winning this award is truly an amazing achievement for Barnsley.
"When austerity hit, we took brave decisions early on and despite losing a higher percentage of our budget than almost every other council in the country, we were able to change the way we worked, invest in our borough, and we've developed an enviable reputation for good budget management.
"Describing Barnsley as the 'Place of Possibilities' is not just a vision or a phrase.
"It sums up how Barnsley has reinvented itself.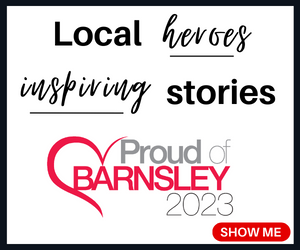 "Our transformation has been built on a great foundation of strong partnerships, a real understanding of our communities and the hard work, dedication and vision of our employees."
Sarah Norman, chief executive of Barnsley Council, added: "I am absolutely thrilled and honoured that we've been awarded this prestigious award.
"This significant milestone acknowledges the collective efforts we've made to improve the lives of our residents, drive positive change and build inclusive communities.
"I'd like to say a huge thanks to our outstanding employees, elected members, and our partners for their invaluable contributions.
"Together, we have navigated challenges, embraced innovation, and delivered exceptional services."