A MAN who has raised thousands for the British Heart Foundation over the past few years has been nominated for a Proud of Barnsley award.
Ian Lane, 57, from Kendray, picks up his collecting bucket and raises funds for the charity which is based on Market Street three days a week.
He started his fundraising mission back in 2018 and collects around £50 every week meaning he's raised thousands for the charity since he began.
He told the Chronicle: "I do three days of collecting for the charity every week and then on the other days I go out and do some litter picking.
"I'm always out in the community.
"I raised £50 last week over three days and I've been doing this three times a week for the last five years.
"I raise the money for the British Heart Foundation on Market Street.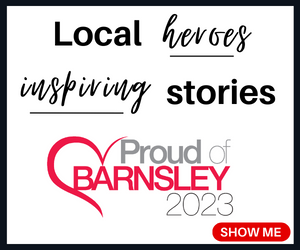 "I love doing it I enjoy it so much.
"I go out with my bucket and shout 'British Heart Foundation' and I've always got people coming up to donate.
"I think it's because they see me out there a lot."
Ian was nominated by Joy Field who has known him for some 20 years.
Her nomination said: "Ian has been raising money for local causes in Barnsley over the 20 years or so that I have known him, by way of taking part in sponsored walks, for instance, or standing in the open with a collection tin in all weathers.
"He is a credit to his community because he also regularly litter picks to improve the surroundings for all.
"I do think he should be recognised as being worthy of consideration in this year's Proud of Barnsley awards."
Ian has been nominated for other awards previously but he admits his nomination in this year's Proud of Barnsley awards was a special moment for him.
"It feels great," he said.
"I have been nominated before for other things but that was quite a while ago.
"This one definitely feels special."