EXCITEMENT was building back in early May of 1972 when plans for the world's biggest bakery, to be built in Carlton, started to take proper shape.
The Chronicle reported on the early planning stages of the Lyons' bakery, which was set to cost a whopping £15m and provide work for up to 1,750 people.
It was predicted the development, which would be built with potential further expansion in mind, would take four years to complete and would be the size of eight football pitches. An amazing 450 million cakes per year was also the target set in terms of its production.
Nearby pit stacks were planned to be grassed over ahead of the development.
The full article reads:
Biggest Bakery in the World at Barnsley
Jobs for 1,750 when complete - and room for expansion.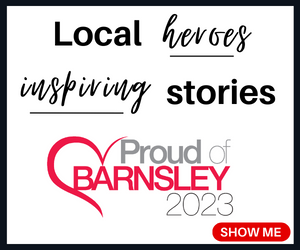 LYONS' £15m bakery at Carlton, when completed in 1976, will be the largest bakery in the world, it was claimed this week.
Top officials of the firm were in Barnsley this week outlining plans for the development on which preparatory work will start in a couple of months.
Construction should start early next year, and production should be under way by 1974. When completed the factory will employ 1,750 people.
But Managing Director Mr. A. E. Stocks said the premises would occupy only 35 percent of the site and there would be room for expansion.
It would probably be the most modern bakery in the world, and the company goes to great lengths to make employees happy.
The factory - the size of eight football pitches - will produce 450 million cakes worth £30 million annually.
The firm is insisting that the pit stacks are landscaped and grassed over. One of the biggest worries to a bakery is dust and dirt in the atmosphere, said Mr Stocks.
He made his point clear to councillors and officials at a reception on Tuesday: "The last thing we want is dust and dirt and the pit heap must be landscaped, otherwise no bakery".
He paid tribute to the outstanding help and cooperation from the local authorities, and in particular their promise to improve the environment in the vicinity of the bakery.
The new bakery will provide staff facilities, including changing rooms, showers, tea bars, restaurant, lounge and rest room, social club, training rooms, staff store and a medical centre.
Did you or a member of your family work at the Lyons factory or were you involved in the building of it and have memories to share? Feel free to send an email to editorial here.