A NEAR disastrous grassland blaze - which saw crews rush to a field deliberately set alight by yobs - has resulted in an urgent warning from fire bosses, urging youngsters to think twice about the consequences after a several-hour battle.
The incident took place on a field off Racecommon Lane, Worsbrough Common, on Friday at about 6pm as neighbours watched on as smoke billowed from the scorched field into residential areas.
Last week's high temperatures - coupled with prolonged dry spells - left 'tinder box-like' conditions and a hot spell is expected to return this weekend with predictions of 25C.
A total of four crews arrived and used hoses and beaters to quell the flames, which spread at an 'alarming rate', onlookers said.
A spokesperson from South Yorkshire Fire and Rescue (SYFR) told the Chronicle: "Unfortunately it is very common for fire services to see a spike in small and deliberate fires during the summer months when the weather is warmer and grass is tinder-dry.
"When the ground and vegetation is so dry, it only takes the smallest flame to start what could be a huge fire.
"We'd like to ask that people help us in the fight against arson and deliberate fire-setting by reporting it to us.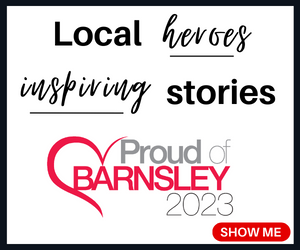 "The fire in Worsbrough Common was on a large field and multiple crews had to attend.
"We are treating this as an incident which was started deliberately.
"Every year we see a spike in wildfires during the summer months.
"Deliberate fires are among the most common types of incident that our firefighters attend, yet they are often entirely needless.
"We put lots of effort in to trying to stamp out arson attacks and it is great to see that what we are doing a combination of our new FireStoppers service and work from our community safety staff and operational crews is having the desired effect in reducing incident numbers.
"This not only endangers life and wastes our time, it can also massively destroy local parks, facilities and landscapes, so I would really encourage people to keep using our FireStoppers service to help us help you."
Although this summer's figures won't be revealed while the autumn, firefighters received calls to 3,000 incidents in the third quarter of 2022, across July, August and September.
The figures show an 82 per cent increase on the same period in 2021, when the fire service was called to 1,644 fires.
Matt Wrack, general secretary of the Fire Brigades Union, warned about the impact it has on stretched firefighters - and their response times - due to government cuts.
He said: "The government has turned a blind eye to the obvious: the climate emergency means record-breaking heatwaves.
"Rising temperatures mean an increase in dangerous fires and more fires mean more pressure on firefighters.
"However, our fire service has been cut to the bone over the last decade, and 11,500 jobs have been slashed since 2010.
"The fire and rescue service must urgently plan for this summer and for the future but this must involve properly funding and resourcing our service for the years to come.
"Politicians and chief fire officers have ignored years of warnings - now they must act."
The public have been urged to use SYFR's FireStoppers service - which allows members of the public to anonymously report information on deliberate fire-setting through a dedicated phone number or online - by calling 0800 169 5558 or visiting firestoppersreport.co.uk.
Coun Philip Wright, who represents the Kingstone ward, urged the minority responsible to heed fire bosses' advice.
"The fire brought back memories of the Woodland Drive fire last year which caused an enormous amount of pain for the local community.
"Unlike that incident, this one is being treated as a deliberate act and I must appeal to the minority to look at how dangerous their behaviour is."